Locks are one of the most common forms of personal and commercial security that we use on a daily basis. A good lock protects our homes, our businesses, our files, and even our stuff when we put it into a locker.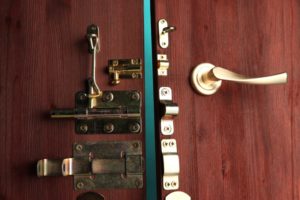 If you're like the average person, a lock is basically just a lock. There are different types of locks, but they all do one specific job: lock stuff up.
Here's how you can avoid choosing the wrong lock at the hardware store so you can have the correct locks installed by your preferred Chicago locksmith.
Identify where the lock is going to be placed
If you have an exterior door that needs a lock, then to be secure, it needs to have a deadbolt. The best deadbolts have a Grade 1 rating, which means they are suitable for commercial duty. Most homes in Chicago benefit from a Grade 2 deadbolt being installed on every exterior door.
For those who live in multi-unit dwellings, the exterior door is the one you would use to exit your home. Interior doors, however, can have Grade 3 locks in place because they are more designed to prevent a nuisance entry, not protecting against burglars.
When you go to the bathroom, you'd lock a Grade 3 lock on the bathroom door to maintain your privacy.
Think about how the lock will be used
If you are installing an interior lock, then you'll want to find something at the hardware store which has an emergency release built into it. An emergency release allows you to pop the lock on the door from the opposite side using a specific tool to turn the cylinder.
The manufacturing of the lock and help or hinder its security
The best locks tend to be made of brass, but those also tend to be the most expensive locks on the market today. If a standard deadbolt lock is $20, it would not be unusual for a high-end solid brass deadbolt to cost $200.
If you purchase a high end lock that doesn't have hardened pins or a locking latch bolt that prevents jimmying, however, you're still wasting your money.
Do you want to have universal keying?
A universal key or a master key system can be very convenient for you home or business, allowing you to have just one key to open all of your installed locks.
This also means that if you lose your key, the person who has it can access everything on your property. If you wish to have this option, then look for locks at the hardware store that can support it.
Latch kickoffs can be helpful, especially for interior doors
For families with young children, a latch kickoff is one of the several ways to prevent lockout situation, it can prevent someone from accidentally locking themselves into or out of a room. It's a good option to consider, assuming that you look for locks that have dual-torque springs to prevent knob sag over time.
Your hardware store has some great deals on fantastic locks right now, but remember to choose only a qualified locksmith that know for sure, which lock you should buy.
At Panda Locksmith, we can help you find and install the correct lock for a surprisingly competitive price. If you want to upgrade your security, we can help you as soon as today in many instances.