Reasons to Replace Your Car Door Lock
One of the most common automotive issues that may arise is a car door lock failure. You should consider the fact that car door locks are used very often and can be easily worn down. Thus, you may replace your car lock just to be sure that it functions properly. If you have lost your car keys, it is better to rekey or replace your door lock to ensure that no one else has access to your vehicle. Panda Locksmiths are always glad to provide a full range of automotive services to satisfy all your security needs.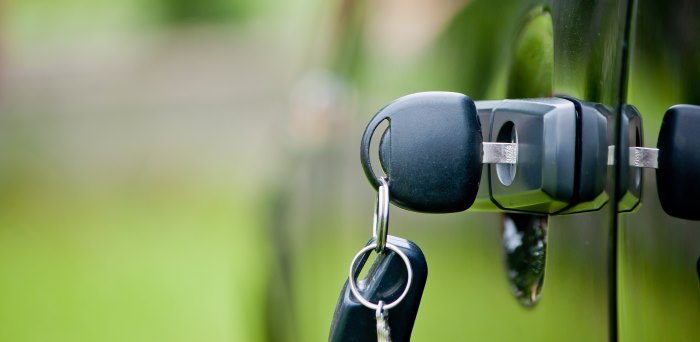 Our Highly Qualified Experts
Our automotive locksmiths have considerable experience in handling all kinds of automotive security problems. All our workers are licensed and possess all necessary skills to perform the service of the highest quality. We guarantee that your car door lock will be replaced in the best possible way without any damage to your vehicle. We will also be able to rekey or install a new car door lock at your request. Our team of the professional locksmiths in Chicago and its suburbs is always on hand to satisfy all your security needs and requirements.
The Use of the Best Equipment
With the most advanced equipment at their disposal, our Panda technicians are always able to carry out a complete range of car door lock replacements on the spot. In fact, we will come to you in fully equipped vans to deliver first class locksmith service. Our staff will be able to promptly assist you with any automotive issue because our mobile units are strategically placed all over the area we serve. Panda Locksmiths will find the best way on how to provide you with a car door lock in the most efficient and quick manner possible.
24/7 Emergency Service
We believe that time is of the essence when it comes to an emergency situation. Thus, we always go to great length to come and do our job in no time at all. It does not matter whether you are facing an emergency at 9 o'clock in the morning or at 11 o'clock in the evening. Our emergency automotive service is available 24 hours 7 days per week. Our highly qualified experts will solve your car door lock related problem with the least waste of time and effort anytime you need our help.
Car Door Lock Replacement Services We Provide
Car door lock repair & replacement service – Panda Locksmith technicians will repair a damage car lock or replace any dysfunctional or jammed lock at your request.
Car door lock rekey – If you do not need to replace your car lock, we are ready to offer you our professional rekeying service.
Car lock installation – Has your car lock broken? Our highly skilled staff will install a new one to make you feel safe.
Car keys replacement – service is also available. We will also be able to replace your car keys and carry out key programming for you to gain access to your vehicle.
Why Choose Us?
Panda Locksmiths are a team of highly qualified professionals who are always ready to provide the best security solution to your specific situation. We are well-experienced in replacing car door locks and carrying our any other lock related service you may require. We will be able to offer professional automotive services whenever you are. With fully stock mobile units, we will be there for you in no time at all.
Thus, if your car door lock fails to function correctly or you have some other car lock or key issues, you can always rely on Panda Locksmiths. Do not hesitate to contact us because your problem may pose a threat to the safety of your vehicle. We will offer immediate aid and make everything possible to handle your auto lock and key problem because your security is our top priority.