Have You Lost Your Car Keys?
You never know when an emergency will happen, however, with Panda Locksmith in Chicago, you can always be ready to deal with it quickly and efficiently. Needless to say, loosing a car key is always a very frustrating experience for the driver. You may find out that you have no access to your vehicle rushing out in the morning to leave for work or being in the parking lot in the late evening. You are in urgent need of help regardless of the reason your keys are missing.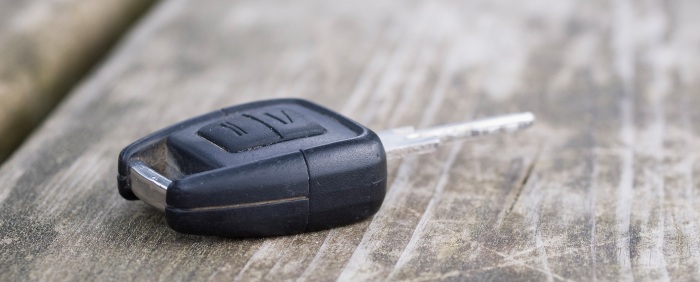 How to Replace Lost Car Keys in Chicago?
short answer: Contact Locksmith Professionals! long answer – In case of an emergeny, it is essential to know that you will get professional help at any time of day. Thus, if you realize that your keys are lost, don't hesitate to contact Panda Locksmiths. Thanks considerable experience, our locksmith technicians will make a new key for you to gain immediate access to your vehicle.
The fact that you have an emergency situation will be definitely taken into account. What's more, we guarantee that promptness of the service performed will not influence its quality.
The use of the state-of-the-art tools enables our experts to make a new key and carry out the car key programming service at your place on the spot. With mobile locksmith units that are equiped according to the last standards, our staff will quickly help you to unlock your car with a new key. We are always ready to assist you with your problem. With us you will get any car keys replacement in a short time.
Get Quick Emergency Services at a Reasonable Price
We understand that your time is precious and always do our best to reach you as soon as possible. Call Panda Locksmiths, name the make and the model of your vehicle, and it will take us less than 20 minutes to come and have your lost car key replaced. We guarantee a quick arrival of our staff because we treat your emergency as a matter of high priority.
Panda Locksmiths in Chicago provides a full range of emergency services that are unbeatable in quality and price. Despite the fact that work is to be done qouble quick, you will pay a reasonable price for it. We provide the best car keys making service affordable for everyone. There is a number of emergency services we offer to deal with your situation when your car keys are lost:
Car key replacement is a car keys substitution service that is available for a big variety of vehicle models. Your car key will be replaced and programmed by our highly qualified staff on the spot.
Car key duplication service will help you to gain the access to your vehicle even if you have lost your car key. You don't need your original key to get duplicate car keys in Chicago promptly.
Ignition key replacement is also available. You will be able to start the engine of your car with a new ignition key in no time at all because the necessary work will be quickly performed at your location.
Thanks to our fast emergency service, you will have your lost car keys replaced in no time at all. Panda Locksmith technicians will be at your location to help you to get into the car as soon as possible. Our highly qualified professionals will get you out of a sticky situation promptly because 24/7 car keys repalcement service in Chicago is what we offer.
Panda Locksmiths guarantee your complete satisfaction with our emergency car key replacement service.
Description