Panda Locksmiths in Chicago brings you a wide variety of locks to meet your basic as well as advanced lock security needs. All our lock products are from prestigious and reputable lock manufacturers including Mul-T-Lock, Yale Locks, Sargent Locks amongst others. You will find a great variety of locks with us including but not limited to top locks, cylinder locks, deadbolts, bottom locks and exit locks.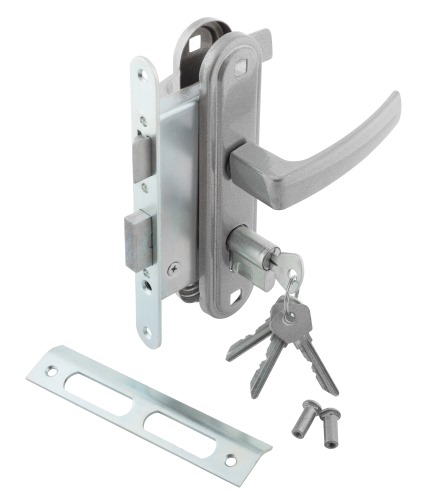 In addition to offering you with the regular lock products, we also offer you with high quality cabinet locks, decorative lock products as well as other different locking mechanisms to adequately meet your needs for locks at home and in the office. It will interest you to note that we have a highly skilled team of technicians and locksmiths who will sell, install or repair any kind of locks you want.
Use our services today and enjoy the right protection you need to keep burglars and thieves away from breaking into your premises.
Why deal with our products
We are aware of the numerous numbers of locksmiths in Chicago from whom you could get locks from. However, not all of them will offer you with the kind of products and quality services like we do. Our experience in the field and the qualification of our technicians simply make us to be the best in the industry.
In addition to these, our prices are so affordable that virtually everyone in Chicago can have access to high quality lock services without breaking the bank. Working with us will also give you access to the following unique features-:
A wide selection of locks to suite different needs in different circumstances.
Get access to sale and installation services in one package
Access to highly trained and qualified technicians and locksmiths
Free onsite consultation
Affordable prices
Fast, reliable and quality installation and repair services
Guarantee on all products and services
Commercial Hardware Locks
The commercial hardware locks from Panda Locksmiths have been designed to meet a number of purposes for your commercial locksmith needs. Expect to find from us strong and trusted hardware from the leading companies on land. We deal with both electrical and mechanical hardware locks, exits and closers. All the products are durable and are available at affordable rates. Get in touch with us today for the best commercial hardware locks in Chicago as well as the suburbs of Illinois.
Residential Locks
We are also masters when it comes to residential lock systems. With us is a variety of different kinds of locks that are sure to meet all your needs for residential locks. We guarantee quality performance and in case you are not satisfied, you are always free to contact us before the warranty period expires. Our only desire is to offer you with the best locks so that you have all the peace of mind knowing that your house and premises are well secured.
Contact us for free onsite consultation
If you are thinking of changing locks or installing new ones in Chicago and the suburbs of Illinois, feel free to contact us for a free onsite consultation with one of our experts. During this, we will also present you with a free no obligation quote for the total cost.