The last thing you want to experience at your place of business it to have a lockout at any given time of the day. Whether you can't gain access to your business premises in the morning or in the evening, the results will always be detrimental. It will imply that business won't start in time and this will not be any good news to your clients or customers.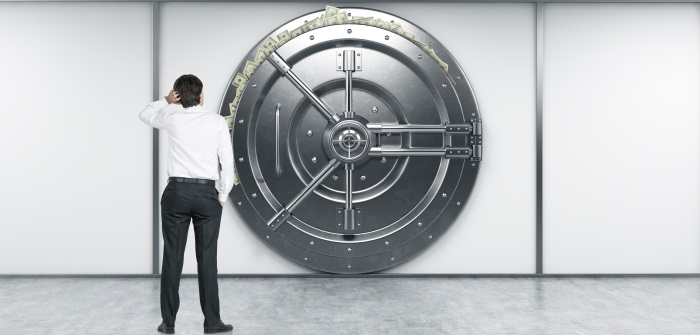 If you ever find yourself in such a situation, you need to give us a call immediately so that we come and resolve the lockout. We are the most reputable locksmith company in Chicago and you can rely on our business lockout services to save you time and ensure that everything is back on track.
Various causes of business lockout
There are a number of reasons that can make you not have access to your business premises. The very obvious one would be if you lost the keys to your entrances. Apart from this, the lock system can be compromised during a burglary attempt and make it impossible for you to use the normal keys for access. But other than these, there are certain situations when some rooms can get locked by mistake while all the keys are inside thus making it impossible to gain access. Whichever the situation, we have the experience to solve such problems in the most professional manner and in the shortest period of time.
Our business lockout solutions
We offer variety of solutions as part of our business lockout services in Chicago. They include but not limited to:
Door unlocking
Lock repair and replacement
Rekeying services
High security locks
Safe and cabinet combination
Master key systems
Window lock repairs
New lock installation
Quick response
We have mobile vans that are on standby in strategic places around Chicago and these will be dispatched immediately we receive your call. Our technicians are all natives of the region hence they are well versed with all the addresses and this will enable them get to your site without wasting any time. It will interest you to learn that our response time is never longer than twenty minutes so long as you are located in Chicago or the suburbs of Illinois.
Qualified and experienced locksmiths
The desire to keep business premises secure has made business owners to invest in very sophisticated lock mechanism to secure their premises. We are glad to inform you that our technicians are equally qualified and they have the necessary experience to deal with any kind of lock system you may have in place.
We have equally invested in state of the art tools and equipment to make us serve you better and faster. Therefore, never hesitate to contact us the moment you have a business lockout. We have solutions to every problem you might encounter.
Affordable prices
Our pride has always been offering quality services at affordable rates unlike the other locksmiths in Chicago who are only keen on fleecing your money and not offering commensurate services. Talk to us today and find out more about our business lockout services as well as other locksmith services we offer to the people of Chicago and suburbs of Illinois.