Have an Emergency because Ignition Key Replacement Needed?
You never know when an emergency happens. You may be in a hurry to get to work or at your way to go back home when you discover that you have a problem with your ignition key. It goes without saying that your problem needs to be dealt with in a prompt and professional manner.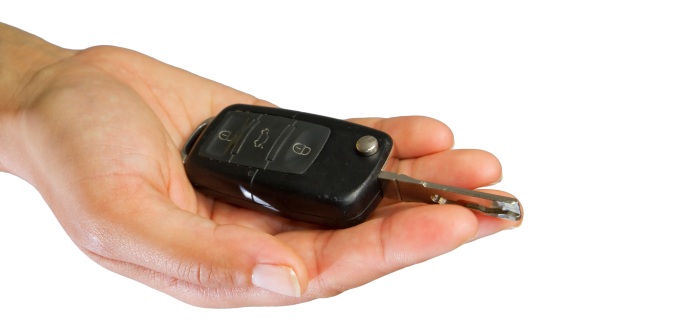 Panda Locksmiths in Chicago, IL are real professionals who understand that your time is precious and always perform any kind of emergency service very quickly. Our automotive technicians will handle your ignition key problem and get you back on the road again. According to the policy of our company, we always give priority to emergency situations and work around the clock to provide our help. You can be sure that we will replace your ignition key efficiently and at a really great price.
When Ignition Key Replacement Becomes a Necessity
Lost or stolen ignition keys replacement service is performed by our automotive locksmith technicians in a prompt and professional manner. Thus, if you misplaced your ignition key or you think that it is stolen, it is necessary to replace it immediately. In fact, losing your ignition key may possess a serious threat to the safety of your vehicle. Panda locksmiths will deal with your emergency situation and carry out the work in a double-quick time.
If the ignition key is not functioning properly, you should consider making a new one. If it cannot start the engine from time to time, you'd better replace it before an emergency happens when you have to run some errands. However, if it occurs to you, you can always rely on us. Contact Panda Locksmith without hesitation if you discover that your ignition key is not working. We will respond promptly to your emergency call and replace your ignition key and program your key accordingly. We work with many car dealers and can offer the service for most models and makes of vehicles.
You also need the urgent help when your ignition key is stuck in the ignition lock. We will help to remove your key and replace it if needed. It is essential to get the key out of the ignition lock and check whether it is working. You may not need to replace it. However, in most cases it is better to take preventative measures not to have the same problem in the future. Our Panda locksmiths will carry out the extraction of your key if it is broken and make a new one. We will be there do the work for you and help to handle your emergency situation.
Why Our Emergency Service Is the Best in Chicago?
Panda Locksmiths offers highly effective emergency service all over Chicago and its suburbs. We will replace your ignition key and cover all your other emergency needs as soon a possible. Our locksmith company is proud to offer only the best service.
Our highly skilled specialists have necessary knowledge and experience to perform the service without any damage to your vehicle. Even if you need to have a new ignition key in the shortest time, we will carry out the work according to the latest standards.
Panda Locksmith technicians use only the best equipment to make ignition key replacement and perform other emergency services. The use of state-of-art tools helps us to spend less time on the work required. Moreover, our vans are fully equipped to perform our service on the spot.
It will take us less than half an hour to arrive at your place. All our mobile units are strategically placed to reach you in no time at all. Thus, you will get a new ignition key as soon as possible.