If you are looking for top quality panic bars in Chicago and the suburbs of Illinois, then you have just landed onthe right page. Panda Locksmiths brings you a wide variety of panic bars from trusted and reputable manufacturers across the country.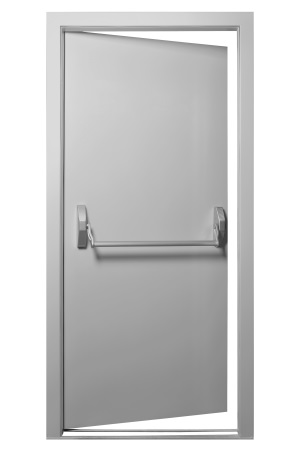 We not only sell but also offer quality and affordable installation services to ensure that the bars are rightly fixed for maximum security. Whether you are interested in replacing a faulty push device or you need to install a new one all together, you can trust us to provide you with both industrial and commercial type panic bars to meet all your needs.
Why panic bars?
The main essence of installing panic bars either at home or at the office is to aid escape during instances of fire outbreaks. When the panic bars are installed in the exits, they will facilitate the faster movement of people out of the building thus reduce the number of injuries and casualties.
Since most fire codes require that buildings should have easy way for occupants to exit during emergency time, it is imperative that you get qualified and experienced experts to sell to you and probably install the right kind of panic bars in your premises. At Panda Locksmiths, we have the right quality panic bars as well as the experience and expertise to ensure quick, safe, reliable and affordable installation of the panic bars.
Skilled technicians with adequate experience
Panda Locksmiths have been selling, installing and servicing locksmith related hardware such as locks and panic bars to commercial and residential premises in Chicago and the suburbs of Illinois for the last three decades. During this period, we have managed to acquire the right skills and the expertise needed to get the job done in the right manner.
Our technicians are qualified and have a great wealth of experience in working with all manner of kinds of locksmith hardware. Therefore, feel confident that opting for our services will guarantee you quality in the purchase and installation of the panic bars in Chicago.
As far as panic bar is concerned, please feel free to contact us for the following range of services-:
Panic bars for wooden doors and metal doors
Exit door alarm systems
Replacement hardware for panic bars
Hardware for auto relocking doors
Other panic devices with deadbolts
Affordable but quality products
At Panda Locksmiths, we are only keen on availing to you affordable but quality panic bars and accompanying hardware. Our associations with the top manufacturers of the various products have made it possible for us to acquire them at relatively low costs and we in turn pass this over to you so that you do not spend a lot of money in getting them.
In addition to this, all the products come with adequate warranties and guaranties. This offers you safe landing should you notice any problem with the hardware before the warranty or the guarantee period expires. Get in touch with us now for the best panic bars and panic bar hardware in Chicago and the suburbs of Illinois. We promise to give you nothing but the very best of products and services.