For all your intercom shopping needs in Chicago, Panda Locksmiths is happily waiting for you. We are your one stop shop for all your locksmith needs including all types of intercoms. We stock the best intercoms currently available in the market including the regular voice intercoms as well as the more sophisticated and highly advanced video intercoms. Talk to us today and let us discuss your needs for an intercom system so that you have a faster and efficient way of communication either at home or within the office.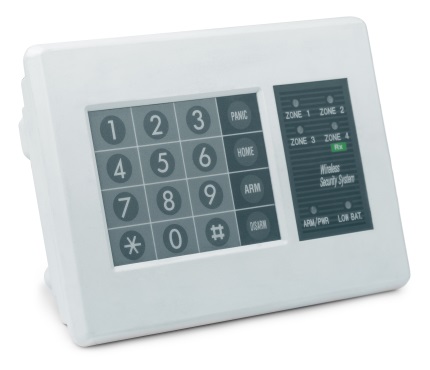 Affiliated with leading brand names
At Panda Locksmiths, we are glad to be associated with the top intercom manufacturing brands in the country. This is the only way to ensure that we provide you with high quality intercoms that will give you the performance and longevity you desire. Our association with the top manufacturers has also enabled us to acquire the systems at relatively low prices hence we are also able to sell to you at subsidized rates. Therefore, make us your preferred intercom provider and enjoy quality services and affordable rates.
User friendly systems
It will come as a great relief to you to learn that all the intercom systems we have very intuitive and user friendly. You don't have to worry about complicated systems that will in turn make it difficult for you to have smooth and efficient communication at home. Besides, our qualified and competent technicians are always on standby to give you all the information and advice you need about the operability of the intercoms you purchase. They will guide you in the simplest terms on how to use the systems for maximum performance and efficiencies.
Different choices to pick from
You will love the variety as well as the selection of intercoms you will find in our stock. These will surely meet all your needs either at home or in the office premises. We are also glad to inform you that every system you purchase from us comes with a manufacturer's warranty. This completely isolates you from incurring any expenses should the system become faulty within the warranty period. The following are some of the systems we currently have in stock for you-:
Comelit HFX 700M
This is one of the modern intercom systems we have in stock. It features a hands free kit with a LCD monitor display of 3.5 inches. It has a master monitor, power supply, expanded door cameras, four inside monitors and a door bell. It is ideal for either home use or use in a midsized office. Get in touch with us if you need additional information about this intercom or if you need to purchase it.
Mircom Intercoms
Mircom is another leading manufacturer of quality and functional intercoms. Their systems are primarily geared towards providing visitor – resident access control for office buildings, industrial buildings, apartment buildings and condominiums.
If you need an intercom that can comfortably serve up to two thousand people, then this is your best option. It comes in a sleek design, with all the unique features you need for efficient communication between a large numbers of people in a building complex.
We also have Apple Core Intercoms, Pacific Intercoms amongst others. Be sure to get in touch with us if you need these or any other type of intercom.