If you have ever experienced a car lockout either because you lost your key or you locked them inside the car then you will appreciate the importance of having a duplicate car key. But if you have never been faced with such a situation, then you need to avoid the agony and the frustration it brings by having a duplicate car key well in advance. At Panda Locksmiths, we offer a variety of duplicate car key services for different kinds of vehicles to aid in your convenience. Contact us today and get your duplicate car key so that you may have another way in whenever you are faced with a car lockout.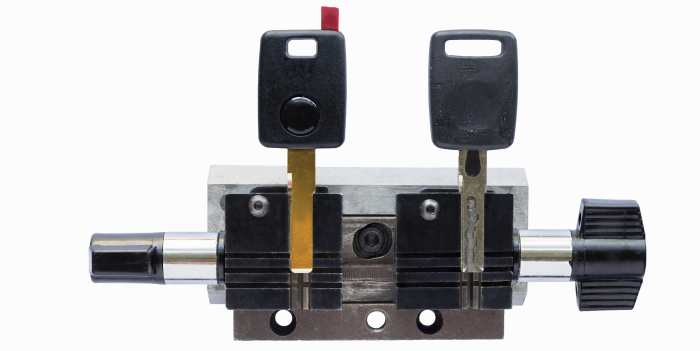 Rely on our duplicate car key services to save you precious time
Time is of essence and you will get a lot of convenience when you have a duplicate key. The thought of looking for an automotive locksmith in Chicago early in the morning or late in the evening when you need to rush home just to open your car doors can be very distressing. But you can avoid this by having a duplicate key. This will give you the peace of mind even if you have locked your keys inside the car or you have misplaced them somewhere. Allow us to help you avoid wasting precious time when you face a lockout situation.
Companies trust us their vehicles
The companies you trust also trust us with their vehicles. We are an authorized dealer for many of the companies from where your purchase your vehicles from and this only signifies that we have the skills and the competency to get the job done. It will also interest you to learn that we deal with all kinds of duplicate car keys.
No matter the make or the model of your vehicle, our technicians possess the appropriate skills, tools, equipment and the experience needed to make duplicate keys for any kind of vehicle. We are aware of the great sophistication that is currently being witnessed with the security features of the cars. In regard to this, we have also enhanced our levels of sophistication and skill sets so that we can also match the technological advancements of the vehicles.
Duplicate Chip keys in Chicago
We offer affordable and reliable duplicate chip keys in Chicago and the suburbs of Illinois. With the kind of tools and expertise possessed by us, it will take us only a few minutes to program any kind of chip keys so that it's specifications matches those of the original one to enable it function properly.
Transponder keys
Panda Locksmiths are also masters when it comes to creating duplicate transponder keys. Transponder keys have a special unique serial number which must be recognized with the car security system before you are able to drive the car.
It is only advisable that you have a spare transponder key to avoid the great inconvenience you may face in the event that you lose, misplace or forget the original key inside the vehicle.
It takes us just a matter of minutes to get you a duplicate transponder key so that you have peace of mind even when you can't remember where you placed your original key. Get in touch with us today to learn more about our automotive locksmith services as well as our affordable rates.