You need to ensure that your home is secured so that you are not worried about burglars and thieves breaking in to steal your property. Panda Locksmiths helps you make your homes safe and secure by providing you with affordable and quality residential lock installation and repair services. We have been serving the residents of Chicago and the suburbs of Illinois for the last three decades and this makes us the most suitable provider for your residential locksmith services.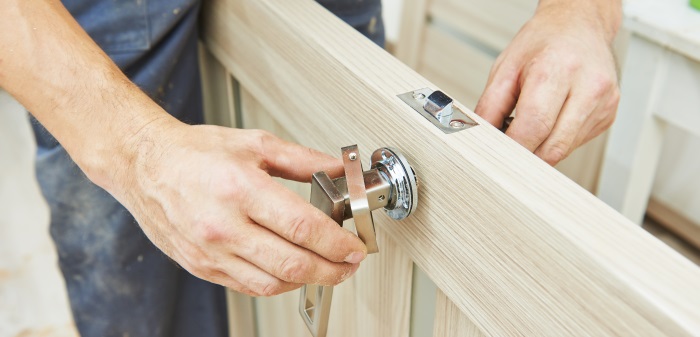 Experienced locksmiths
We have well trained and highly qualified locksmiths. Every member in our team has received all the certifications needed to offer competent residential locksmith services in Chicago. You will thus be in the hands of qualified professionals who will offer you great quality no matter the kind of residential locksmith services you needed.
Faster delivery of services
When contacted by clients, we waste no minute in coming to your site. Whether it is a normal call or an emergency call, we will spend the least time possible to get your home and offer our services to you. Being that we have mobile vans located in strategic places across Chicago, our response time is usually less than twenty minutes so long as you stay in Chicago or the suburbs of Illinois.
Variety of services
We have a variety of residential locksmith installation and repair services for the people of Chicago. We offer every kind of lock installation and repair services you may imagine. Our services include by are not limited to the following:
Installations of all kinds of locks – our technicians have the competency to install every kind of lock in your home. Whether they are door locks, window locks or cabinet locks, we will get the job to your satisfaction.
Repair of all kinds of locks – we also repair every kind of lock including the modern and the most sophisticated ones.
Emergency lockouts – if you ever experience a lockout at home, all you need to do is to give us a call and we will be at your site in less than twenty minutes. We have mobile vans located in various places across Chicago and we will dispatch the nearest to your location in times of emergencies.
Locks rekey services – if you don't want to change your whole lock but you need the same levels of security, then you can take advantage of our affordable lock rekey services.
Lock replacements – we have locks from all the major manufacturers and we can replace any kind of lock you want.
Guarantee on all products and services
Unlike other locksmiths in Chicago who will hastily do your job then walk away, Panda Locksmiths offer you guarantee on all the locks as well as the services we offer you. We will only leave your premises once everything is fixed properly and you are also free to call us if something go wrong after we have left.
Get in touch with us for more information about our residential locksmith services in Chicago. Also feel free to ask for a free no obligation quote if you need any of our services.