We Will Satisfy All Your Residential Security Needs
Panda Locksmiths in Chicago, Illinois are always ready to provide a comprehensive range of residential services to make sure that your dwelling is completely secure. Our well-trained residential locksmiths will deal with your lock or key problem, install any safe and carry out all repair work needed.
Due to the rapid development of technology, more opportunities to store your valuable possessions at home are constantly appearing. Thus, we offer to set up a high-quality safe to keep your precious belongings well-protected in your residential property.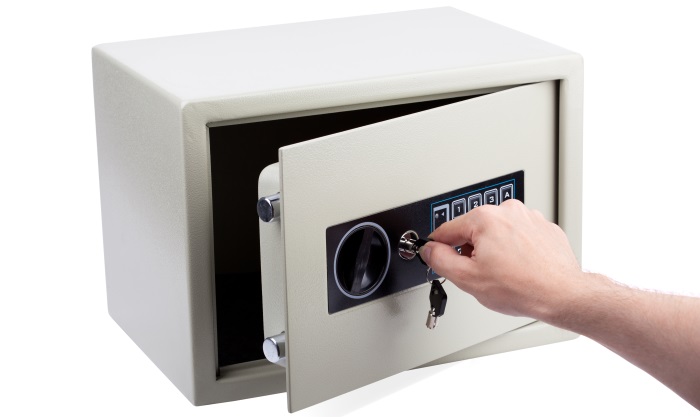 Reasons to Install a Safe at Home
Needless to say, it is very convenient to store valuable things in safes. Some people prefer to keep their valuable possessions in banks, but other leave their precious things in the residential property to have immediate access to some important documents or jewelry. There three main reasons why people install safes at home.
In most cases, people install safes at home to prevent thefts. If a break-in occurs, your valuables will be secure.
One more reason to have a safe is to keep guns away from kids. It is essential not to let your children play with a gun or get injured because of it.
People also set up safes to prevent potential losses due to fire or water damage.
Our Qualified Experts Will Help to Choose the Best Safe
Considering the fact that nowadays there are many kinds of safes available on the market, you can choose a use a reliable service provider to do the work for you.
Due to extensive experience in dealing with all types of safes, our residential locksmith technicians will help you to opt for the best one that will perfectly suit all your needs.
The thing is that all safes we offer are equipped according to the latest standards and are capable of resisting both fire and attempted burglary. However, you should consider the type of safe and the safe locking method needed.
Get in touch with Panda Locksmiths in Chicago, IL because we offer the best safe installation and repair service in the area. We work with the best safe manufacturers to supply only top quality safes.
Panda Locksmiths Provide the Following Safe-related Services
We perform a complete range of residential services including safe installation and maintenance. Here are the most frequently required kinds of work our staff carries out.
Safe installation service – Our team of locksmith experts will help to choose and install any type of safe you need.
Safe repair – The service will be performed in a timely manner because we have all the necessary equipment to do any kind of repair work on the spot.
Safe unlocking service – If you have forgotten the combination to your safe or it got jammed, you can always rely on us.
Maintenance after installation or repair – This kind of service is also available because some types of safes need to be maintained.
Key cutting and replacement – In case you need a new key to your safe or just want to have an additional one, you can always consider Panda Locksmiths.
Immediate Help with All your Residential Security Needs
We work 24/7 to help you with all your residential issues. Panda Locksmiths in Chicago, IL will help you with all safe needs on the spot. Our highly professional staff will install or repair any type or size of the safe you need.
We are here for you to find the most suitable solutions to each of your residential security problems. You can always count on us for proven results. Safe installation and repair as well other residential services provided by will definitely make you totally satisfied with our work.