There are many ways you can protect your belongings. Perhaps you thought about advanced security and alarm systems, motion detectors other high-tech devices that are designed to improve your security as much as possible. However, you should not forget about locks because they remain the essential component of any security system until now. They are constantly improving and will never be out of use. You can choose different types of locks products or keyless entry systems. Thanks to the rapid technological development, you can protect your home or business premises using high quality locks.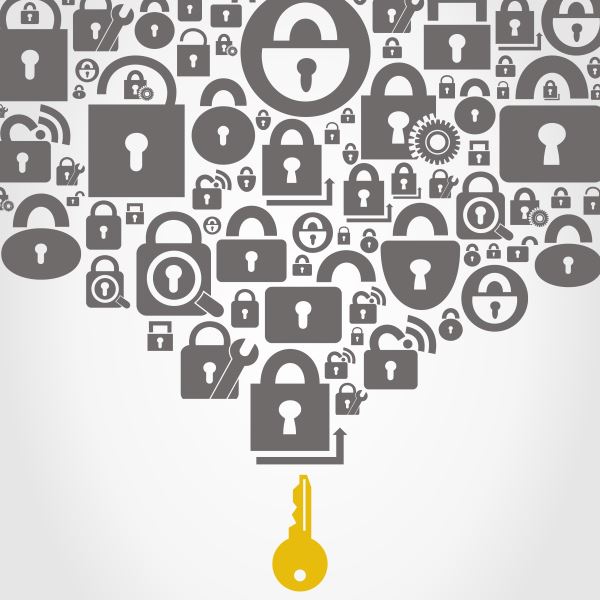 The locks you buy must be standardized and approved by the Builders Hardware Manufacturers Association. The grade must be indicated on the package of the locking system. Panda locksmiths in Chicago, IL offer superb locks available for sale to cover not only your residential but also commercial security needs.
Locks Available for Sale
Have you ever thought how many different locks you can have installed today? The answer may surprise you. There is more that one hundred locks are designed! Kind of impressive, yeah? Due to modern technology, a great versatility of locking systems is available for you to make your residential and commercial property as safe as possible. Needless to say, some locks are better than others. Thus, let's talk about the most commonly used locks and their security features.
Knob locks have their locking mechanism not in the door but the knobs. Thus, such lock can be used only as an additional source of security for your front door. The thing it that is can be easily broken with a hammer or any other tool. However, it is widely used on the interior doors of the residential or commercial buildings.
Lever handle locks operate like knob locks. Thus, they are also too vulnerable to be applied to protect the front door of your building. The expressive pressure on the handle can force the lock to open. However, such locks are very user-friendly thanks to a large push down style handle. Thus, they are mostly used for the office doors.
Padlocks – are free standing and portable locks with shackles that are commonly used for residential security needs. The only disadvantage of these locks is that shackles can be cut off. However, the improved models of padlocks are specifically designed to prevent it. Here is a list of top 5 padlocks you check and choose the best option if you want to use padlocks.
Deadbolts – are the most frequently used type of locks that are operated by a metal bolt that slides into the door jam. It is controlled by a keyhole. There are three main varieties of deadbolts: single, double, and captive ones. The main difference between them is the presence of a thumbturn. Deadlocks are installed on the exterior door of the most of the American houses. They are considered the most secure locks at most affordable prices.
Digital locks – do not require a key to be opened (in case you want to have one). These smart locks are electronically controlled and use keypad to enter a code for authentication. In most cases, they are the improved models of deadbolts that require not a key but a numerical code to open the door. Digital locks are expensive and need to be properly fitted into the door.
Always ask your locksmith provider to install the most secure locks to make your property completely safe. Consider consulting the good locksmith experts like Panda locksmith because there are various locks available on the market today.
Hire Only Locksmith Professionals to Have Locks Installed
If you want the best locksmith service performed, choose a qualified locksmith. In this case, you will be sure that the work required will be carried out in the most efficient way. Panda locksmith technicians in Chicago, IL have extensive experience and all skills required to install different types of locks and do all other locksmith services to satisfy all your security needs. We have the best locks for sale to protect your business property and your dwelling too. Our staff members will help you find the solution that will be perfect for you and perform the service you need in a very timely manner.