The quality of an American-made product is something that cannot be replicated anywhere else in the world. When you look at why a Detex alarm lock is so popular, the journey must begin there. Each lock made by Detex is designed, manufactured, marketed, and shipped from their headquarters in Texas.
What does that mean for your home or business? That your preferred locksmith in Chicago can use their security and safety hardware to promote better loss prevention, design security systems, or work with a verified guard door using products that have more than 100 years of American-made trust behind them.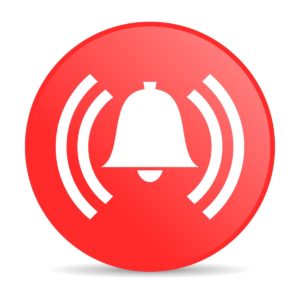 Detex Is a Highly Affordable Alarm Lock System
Alarm locks are a simple solution that helps your business respond quickly to an emergency. People can use your emergency door to immediately escape, while at the same time be able to notify the building that a problem exists.
Even if all you're looking for is a basic exit-only device, many manufacturers will charge you several thousand dollars for the equipment you need. Then the locksmith you employ may have labor charges above and beyond that. Using Detex equipment, you'll find that many of the exit devices are priced below $1,500.
The most expensive systems in this category are around $2,500 and are for electronic locking and unlocking systems.
It's not just fair pricing that you'll receive with Detex. There is also a commitment to quality. At Panda Locksmith, we can often help fix a problem that develops with a Detex system in a matter of minutes. You're also assured of NFPA 80 code compliant installations when using Detex products, allowing you to focus more on what you do instead of the security structures that help to protect you.
Integrated Door Security is Easy with Detex
It's not just alarm locks that are popular with Detex. There is a full range of security solutions that can be added to their line of alarm products to enhance the safety and security of virtually any building.
If your business or organization requires a secure door, then Detex components can provide you with the security you need. Their integrated door security systems include weatherized delayed egress, electric dogging with central controls, and access control doors which limit authorized entry.
One of the unique products offered by Detex is called ProxiPen. This simple system offers a total solution for organizations which have guard door requirements. The ProxiPen uses an RFID tag reader with reporting and communication software so it doesn't need to touch the tag for a reading to be accurate.
You'll find that the lock products and door hardware options from Detex are comprehensive. Backed with the expertise of your local Chicago locksmith, you'll have your life safety or business security needs met quite effectively by using this US-based line of products.
If you're want to protect your business property and looking for a security solution that is both flexible and affordable, then consider the benefits of what Detex alarm locks can provide. You'll be able to be compliant with local regulations, maintain your building security, and potentially save money on safety and security needs.