Each business owner wants his/her business to be as secure as possible. The size of the premises does not matter. One small shop, a big office block or large industrious buildings have to be safe for their keeper to have peace of mind. Big cities like Chicago offers many ways to improve the security of your belongings.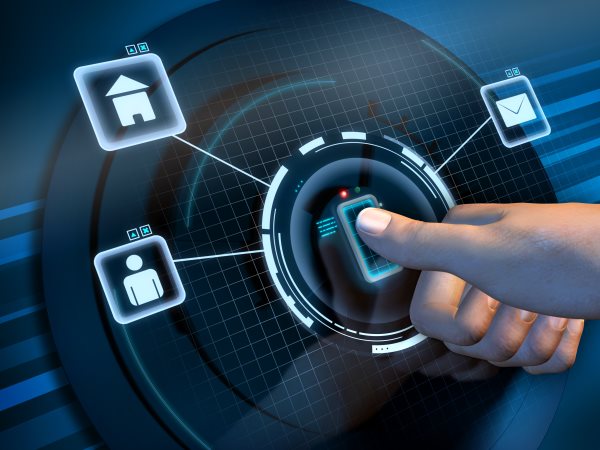 So, let's talk about how you can make a right choice and protect your business property in this city. If you want to be in charge who enters your building, here is a perfect solution for you. The installation of an access control system will help you to be aware of everything that is going on in your commercial property.
What is an Access Control System and How it Works?
An access control system is a security technique that restricts access to the certain areas of the building. It allows the personnel that has to be there enter those sectors of the premises. The most efficient way to use this security tool is to have it PC managed. All employees need to get permission to enter the exact door. It is called authorization. There are three ways to get the access to the controlled areas. People may use such credentials to enter the premises
a password, a PIN-code or a pass-phrase;
a smart card (access card) or a key fob:
biometric measurement (fingerprint etc.)
An access control has to verify the data stored on your credential and allow or restrict the access to some room. A signal (a number) is sent to a control panel that compares it to the numbers on an access control list. If the request is granted, the door or the gate will open, if the request is denied, it will not.
Thanks to the rapid development of technology, access control systems can be made to fit just about any need. There are many types of them, and the friendly staff of our locksmith company in Chicago, Illinois will help you to choose the one the will be the perfect way to control your commercial building.
Advantages of Using an Access Control System
You can control who enters and leaves your business premises. You will know who and when came into the exact area of the building.
It is a good way to protect employees and the important information. The chance of unwarranted intrusions will be reduced to the minimum.
You will be able to secure certain areas by restricting the access of personnel to the exact rooms or sectors of your building.
If a card key is stolen, changes can be made immediately after the theft. It will cost much less money than replacing locks within the whole building
If you install an access control system, timesheet procedures will be considerably reduced.
An access control system easily integrates with the security and alarms systems that are already installed.
Contact Reliable Locksmiths to Have an Access Control System Installed
When it comes to the security of business property, there can be no mistakes made. Each person who is running own business understands that the question of security is a key component of success. What's more, it is essential to avoid locksmith scams while you are searching for the locksmith service to be performed.
Find a good locksmith comapany and let them do the work for you. The real experts like Panda Locksmiths Chicago, IL will install any kind of access control systems and deal with the one that fails to work properly. Any other locksmith issues you may encounter will be also handled. Our locksmith company can help you to avoid unwanted guests and enhance the security level of your business premises to the maximum extent.