Did you know that a Mul-T-Lock installation is possible on virtually any exterior door? If you're looking for a fast and affordable way to improve the security of your home or business, your authorized Chicago locksmith for Mul-T-Lock will help you receive the many benefits that this technology provides.
Here is how your locksmith in Chicago can help you take advantage of this beneficial technology.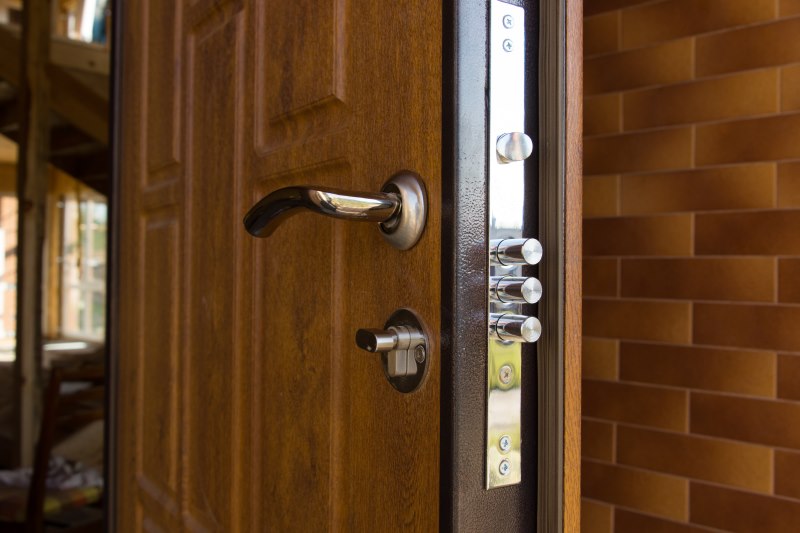 How Do Mul-T-Lock Systems Work?
The cylinder of a Mul-T-Lock is built and operates on the idea of a standard pin-tumbler locking mechanism. It uses a plug, rotating inside of a shell, which turns either a tail, a cam, or a gear. Various pins of differing lengths are then lined up, right at the shear line, when a key is inserted into the lock.
This works in combination with a telescopic pin tumbler mechanism which features external and internal pins.
When the pins are simultaneously elevated above the sheer line, the plug can then turn. In a standard Mul-T-Lock installation, the lock will contain 10 body pins and 10 plug pins within 5 chambers. If the lock has been master-keyed, additional pins along the back or side can even be added to provide more flexibility and control.
This dual-locking design, along with other high security features, help this security product be one of the best options for protection for an exterior door.
Why Choose a Mul-T-Lock Installation?
When choosing locksmith services in Chicago, you have several different manufacturers from which to choose when looking for a better security solution. Each promotes several benefits that could be of use to your property.
Why choose a Mul-T-Lock installation from Panda Locksmith over everything else that is advertised on a regular basis? There are several additional security features that are included with the lock installation.
No unauthorized key duplication. Only authorized dealers are permitted to duplicate Mul-T-Lock keys. Proper identification must be presented to process a duplication request. A log of all duplications is kept, ensuring proper records of each lock are maintained.
Several different options. Mul-T-Lock manufacturers a wide variety of padlocks and cylinders that can be used for residential, commercial, and industrial applications. If you need a better security solution, there is likely a product that will fit your demands.
Enhanced protections. Mul-T-Lock products are made with hardened steel pin inserts, providing each lock with an increased drill resistance rating. The telescopic pins with the Mul-T-Lock design are resistant to pick and bump techniques as well.
At Panda Locksmith, we can create a Mul-T-Lock installation for your property that offers a keyed-alike system, a keying option where every lock requires a specific key, and we offer master-key systems as well. Construction keying, 3-in-1 keying, and one-way keying are potential options that may also be considered.
If you're thinking about improving the security of your property or want to know more about the benefits of Mul-T-Lock products, your authorized Chicago locksmith will answer any questions or concerns you may have. In this day and age, you can never be too careful. A Mul-T-Lock installation makes sense.