Locksmith scams were very common in Chicago till early 2011 when the industry was still operating with no proper regulation. But even after regulation, locksmith scam reports are still being recorded on a daily basis. This simply indicates that the scammers have devised new ways to identify and prey on unsuspecting desperate clients.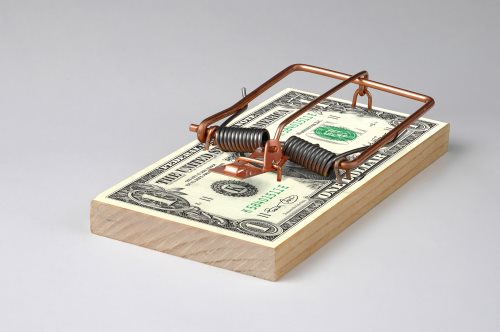 The last thing you need when you call a locksmith company in Chicago is to compromise the safety of you premise while at the same time paying for it by falling a victim of locksmith scam. Presented here are seven tips you can use to smell a locksmith scam from a mile and never be a victim.
Know where to find legitimate Locksmiths in Chicago
If you don't know the right place to search for legitimate locksmiths in Chicago, then you increase your chances of getting scammed. The safest place to get hold of real locksmiths is to check them out in Angie's List.
Though you may be tempted to use some local directories in Chicago, your chances of getting scammed are still high since most of the scammers use call centers located out of state to route your calls then pretend to refer you to a local locksmith in Chicago. Therefore, always stick to Angie's List for the most reliable locksmiths in Chicago.
Look for Specificity in the services provided
When you call a company that claims to be offering locksmith services in Chicago yet they keep on referring to general phrases such as "locksmith services", your scam guards should go up. A legit locksmith company will be more specific and will in most cases use the legal name of the company when answering your questions over the phone.
Always ask for identification
Unlike in the past few years where locksmith services were not regulated, all the locksmiths in Chicago must have a license for them to operate. Due to this, every locksmith that comes to your home must be in a position to give the necessary identification. In some cases, you should ask to see the locksmith license. If they can't convince you of whom they really are, then you never allow them to commence on any task in your premises. In fact you should call 911.
Never overlook the importance of an estimate
Working without an agreeable estimate makes you vulnerable to any price the locksmith will give after they are done with the work. It predisposes you to being overcharged by the locksmith. It is recommended that you should have a quote detailing the nature and the cost of the locksmith job.
Know if there are extra charges beforehand
While discussing the quote, you also need to inquire if there are extra charges associated with the services the locksmiths will be offering. These might include service call minimums, mileages, emergency hours, etc.
Onsite price should match the phone estimate

Some locksmith scams may be in form of giving a different price from the one that was given on phone when the locksmith arrives onsite. This is not acceptable since the price given on the phone should match the price that the locksmith will mention after they arrive and assess the work, unless you introduce other services that were not discussed on the phone.
Legitimate locksmiths have brands

The other way to identify locksmith scams is when they arrive in non branded gear or unmarked vehicles. Most of the legitimate locksmiths like Panda Locksmiths in Chicago usually come in branded vehicles and branded attires.
To avoid all these scams, work with Panda Locksmiths for all your locksmiths needs in Chicago. We have a great team of skilled and experienced technicians who can take care of all your locksmith needs in no time. Call us if you are ever in need of professional locksmith services.