In most cases, car lockout situations happen because of inattentiveness of people. It is always very frustrating not to have access to your vehicle. What's more, a lockout becomes a real disaster when your little child is left inside.
Unfortunately, such accidents happen on a daily basis. People ask locksmiths for immediate help when their car key is locked along with the little child in the vehicle.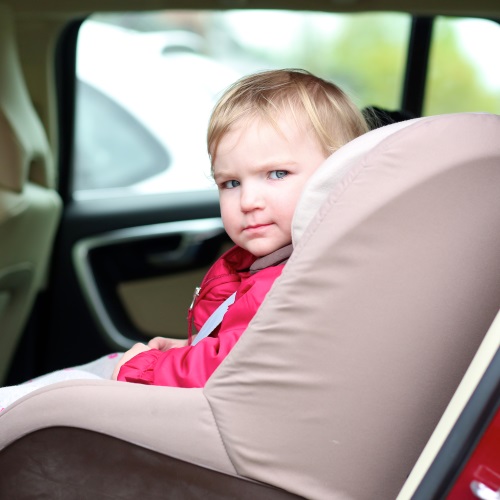 You may forget that you left your key in the ignition lock when you came out for a minute or you were in a hurry because you have to run some errands. In fact, if the child is locked in the vehicle, is becomes a terrifying thing. There are some tips that may be useful if you find yourself in such a situation.
Try to Remain Calm
Needless to say that it is extremely hard to keep cool when your child is locked in your car. However, if you panic, you will not help him/her. You will only make matters worse because you will not be able to make decisions and act strategically. What's more, if your child is not old enough to understand what is going on, you may scare him/her and he/she will start to cry and panic as well. Thus, you should not show your kid that he/she is in a danger because no one will be able to predict his/her behavior. Calm down and do your best to help your kid.
Consider Taking Immediate Actions
It is essential not to waste time if you have such kind of emergency situation. You have no time to think that you are to blame or how you could forget your keys in the car and take measures immediately. The only thing you have to do is to think how you can help your child and do not waste time. It goes without saying that you need urgent help and have to contact the local locksmith company and 911.
Call Your Locksmith Provider and 911 Service
It is always better to contact your locksmith provider. In this case, you can be totally sure that the trustworthy automotive locksmith technicians will come and deal with your car lockout quickly and release your child as soon as possible. However, you also need to contact 911. Sometimes its workers can come quicker and do everything necessary if your child needs medical aid.
You should be careful because there is a chance that you can become a victim of locksmith fraud. Here some tips on how to avoid locksmith scam. You need to choose reliable locksmiths only. Panda Locksmith company in Chicago and its suburbs is always ready to provide emergency locksmith service any time requested.
Break the Window if It is a Necessity
If you are far away from the city and understand that it will take much time for emergency service providers to come to your place, you can be forced to do something by yourself. You may break the window of your car to open it from inside.
However, you should remember that it poses a risk to your child because the glass will spray around. Thus, do it as far away from your child as possible.
Count on Panda Locksmith if you Have an Emergency
You need to be careful with your car keys to prevent lockout situations, especially if your young children are in your car. Check if you have your keys before you come out and shut the door of your vehicle. If your keys are locked in the car and you need immediate help, you can always rely on Panda Locksmiths in Chicago, IL.
We are highly qualified professionals who will be able to deal with your lockout situation anytime you call us. Thus, if you accidentally locked your child in the car, you can be sure that our automotive technicians will be there for you to help on the spot. Our emergency service is available 24/7. Do not waste time and contact Panda locksmiths to release your child asap.