Your Chicago business is your identity. It is more than just a way to earn a living. Your heart and soul goes into what you do every single day. This is why securing your business must be a top priority. Without proper security, your business could become a target.
Good security for your business means more than just protecting your inventory or your earnings from someone with nefarious thoughts in mind. It is a process which helps to protect who you are and what you do every day. It allows you to serve your neighborhood without worry.
So how can commercial locksmiths help to secure your business right now? Here are the top benefits to consider.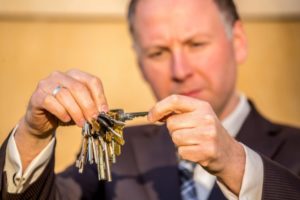 You will have constant access to modern technologies.
Technologies continue to evolve. By having a commercial locksmith in Chicago that you trust by your side, you'll always have access to the latest security solutions. This provides you with the best possible security and safety solutions for your business, including keyless entry solutions which may allow you to assign an individualized PIN to vendors and employees to improve your security.
You know the job will get done right
Many here in Chicago pride themselves on their ability to create a DIY solution for many of their problems. It's one of the traits that makes our city so great! Yet with commercial locksmith services available to you, there is a guarantee that if you need to instal a new lock, to rekey locks in your business, or to purchase some other locksmith products or services you will get the job done properly.
You receive full-time support
Commercial locksmiths put all of your security solutions under one convenient roof. At Panda Locksmith, we're just minutes away from many Chicago businesses. If you have a problem with your locks or you dont know how to deal with office lockout, then we can make sure that problem gets solved as quickly as possible. Your business will be provided with the correct solution to your locking system concerns.
You receive experienced services.
One of the many ways your business adds value to your neighborhood and the greater Chicago area is your individualized experience. You are great at what you do, which is why customers come to your business. The same is true for the expert locksmiths at Panda Locksmith. Our experience adds value to the security of your business so that your property can effectively manage even the most challenging of situations.
You receive access to professional techniques.
Just about anyone can install a lock, even if they've never done it before, thanks to the amount of information that is on the internet today. There's just one question to ask: how confident are you that the lock is properly installed? When you contact a local commercial locksmith to secure your business, you receive professional techniques which only a real locksmith professional has.
When you contact a commercial locksmith to help secure your business, you should have confidence that the job will get done the right way, the first time around. This is what we do at Panda Locksmith. One call solves all of your locksmith servicing needs.