The most of the citizens of Chicago face lockouts during rush hours. People are locked out of their property because they are in a hurry to get to the place of their destination. Commercial lockouts mostly occur in the morning when Chicagoans want to be on time for work.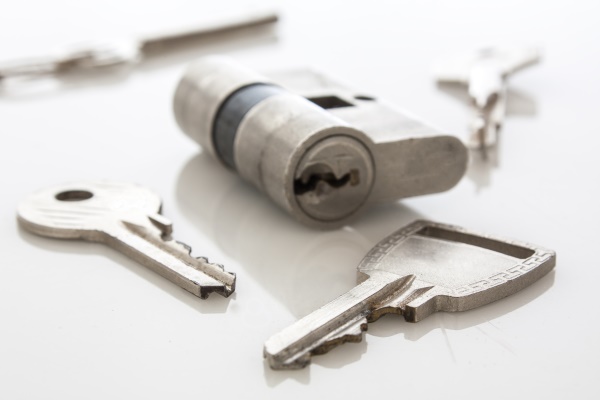 The thing is that you may not be allowed to have a copy of your office key. If you are lucky to have one, you can easily gain access to your office even if you forgot or lost your key. If you are not, it's better not to waste time and call a reliable locksmith provider to handle this situation for you. Panda Locksmiths will come to your business premises immediately after your call to help you enter your office ASAP.
Why are You Locked out of Your Office?
You may have left your office door keys left at home, In fact, you may not have time to go back home if you have an important meeting in the morning.
Your office keys are stolen or lost, and you cannot gain the access to your office. In most cases, you understand that your key is missing in the morning when you cannot enter your office.
Your office key stuck in the lock, and you cannot remove it. You risk having your key broken if you try to remove it by yourself.
It goes without saying that you need immediate help with your business lockout regardless of its cause. In any case, it is essential to contact a good locksmith that can deal with your problem in a prompt and very efficient manner.
How to Avoid an Office Lockout and What to Do if It Happens
It is better to know beforehand how to prevent lockout situations and do everything possible to avoid them in the future. Needless to say, you should always be very careful with your office keys. Every time you leave for work or are going home it is better to check if you have them. Generally, you can avoid commercial lockout if you simply develop a habit of watching your keys.
If it is hard to remove your key from the lock, it is a clear sign that it is time to replace it. If you ignore it, you risk being locked out of your office. What's more, it may happen the moment you don't expect such kind of situation at all. However, if a commercial lockout occurs, you need to ask for professional help from a locksmith.
Many locksmith companies offer their services, but not all of them are able to provide you with the service of the highest quality. Consider choosing a qualified locksmith in Chicago to have the office lockout service performed according to the latest standards and without any damage to your property.
Choose the Best Commercial Locksmith to Deal with Your Office Lockout
If you want your security needs to be completely met, you need to hire only a trustworthy locksmith technician to do the work for you. In this case, your commercial belongings will be completely safe. Reliable commercial locksmiths like Panda Locksmith technicians in Chicago, Illinois are able to deal with your office lockout on the spot because they come in the vans that are fully stocked with all necessary tools. What's more, all staff members of Panda Locksmith company have the skills and experience to perform the service required.
Unfortunately, there are many locksmith scammers who want to take advantage of your problem. If you are dealing with scammers, the quality of such service is out of the question. How not to become a victim of locksmith fraud? Here is more information on how to avoid locksmith scam in the big cities like Chicago.