You never really know when you might need a locksmith in Chicago. There are times when you accidentally lock yourself out of your vehicle, your business, or your home and a Chicago locksmith can come in and save the day.
Locksmiths can also help you upgrade each lock that is protecting your home or business right now.
One of the fastest and easiest ways to upgrade the security of your property is to replace your current locks with a series of Mul-T-Locks. It is a simple and affordable solution that can be performed in just a day.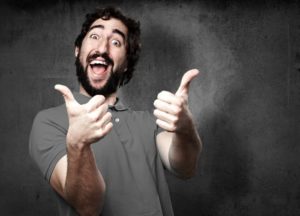 If you have Panda Locksmith provide this service for you, here are the things that won't happen to you every day.
You won't feel unsafe on your property
Mul-T-Lock cylinders are one of the most resistant to lock picking that is available today. You can actually get some sleep every night without worrying about the things that go bump in the night.
You won't need to worry about your door locks
Traditional cylinders can be defeated in under 60 seconds. Even a deadbolt can be bypassed with a screwdriver if someone is skilled enough. When you have a Mul-T-Lock installed by a qualified locksmith in Chicago, you immediately increase the resistance your door locks are able to provide.
You won't need to worry about missing keys
If you own a rental property, then there could be multiple keys floating around out there. Or if you lose your keys, anyone can copy a traditional lock key. It is different for Mul-T-Lock owners.
Only an authorized dealer can make a key copy for these cylinders and an authorization card must be presented in order for the key to be made. No card, no key copy. Even if someone takes a photo of your Mul-T-Lock key, it cannot be duplicated without the Key Order Card being present.
You won't need to worry about unauthorized entry
Mul-T-Lock allows for temporary key authorization with its temporary lockout system. Issue keys to people you trust and use your keys in the lock to allow or disallow them at your convenience. One-way cylinder keying is also available with Mul-T-Lock.
You won't need to carry a heavy set of keys in your pocket
A Mul-T-Lock system offers a number of different security options for your property, for example – Master key system. Just one key can be used to open several different locked doors, both internal and external in nature. This can reduce the number of keys you need to carry with you when you leave your home or place of business.
You won't need to worry about someone authorized unlocking your door from the inside
Mul-T-Lock offers a double-sided locking deadbolt, which means your key will be required to open the door, either from the inside or the outside. You can also convert the lock to a thumbturn latch so it can be opened in an emergency. This prevents the smash-and-grab burglary attempts, especially if there is a window close to the door.
If you're interested in a security upgrade for your home, then contact your preferred Chicago locksmith today and ask them about installing a Mul-T-Lock. It is an upgrade that just makes sense.