Keyless entry system is a component of smart home technology that is designed to enhance the security level of your house to the maximum extent. More and more people prefer keyless locks to the ordinary ones because it is very convenient to apply keyless entry systems for the residential security needs.
The thing is that you can control who access your dwelling being at work or having a vacation. Thus, let's discuss what is a keyless system and which one you should choose to protect your home in Chicago, Illinois.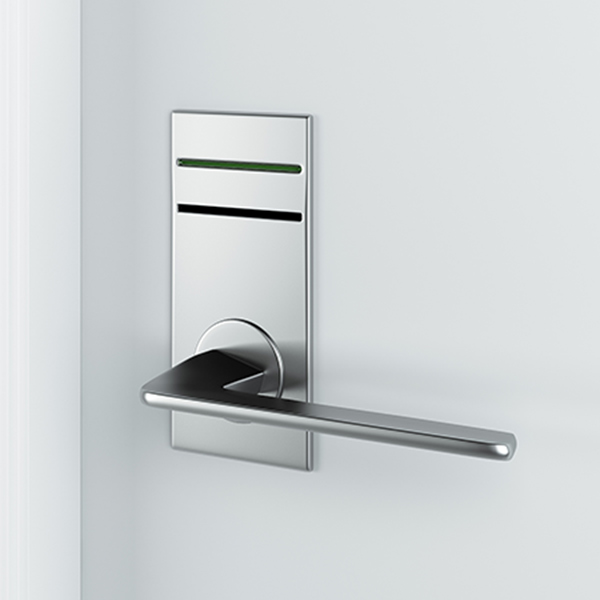 How Keyless Systems Work
How do keyless systems function? In fact, a keyless lock is an electromechanical lock that can be opened remotely. It is a "smart" wireless lock that receives the instructions to automatically unlock the door from the authorized device (Android or iPhone) with the help of a cryptographic key and a wireless protocol.
Despite the fact that such security system asay not require the use of a physical key, the application of the lock and a smartphone is necessary for its functioning.
Advantages of Keyless Locks
No key needed to get in or out of the house – Have you lost your home key or it stuck in the locks? You will not face these problems if you set up a keyless lock system. With a keyless lock that uses a smartphone as a virtual keychain, you will open your front door in a double quick time from anywhere in the world.
Keyless systems are easy to install – Keyless locks are installed quicker than any hard-wired systems. Most of them are not so mechanically inclined and require only wiring set up in the doorjambs. However, some keyless home locks don't even require screw holes. Moreover, they replace deadbolt locks in a very timely manner.
Keyless locks allow you to control your home entry off-site – The use of keyless technology will help you to control who gets in and out of your home being far from it. The use of the keyless home system will give you an ability to grant and restrict the access to the house or apartment.
A multi-purpose system that improves the security of the house or apartment.
A keyless system is adaptable and can serve many purposes to improve the house security. In fact, it can be integrated with an alarm system and surveillance cameras set up in your dwelling. Thus, when someone opens your front door lock, the alarm system will take a video and send it to you using your smartphone. This keyless electronic security product that can be opened with a keyless touchpad or an ordinary key will be perfect for your residential security needs.
Three Best Keyless Systems to Install in Chicago
Keyless entry systems come at affordable prices and it makes them available for everyone. However, if you want to install one, you should contact a professional locksmith to choose the keyless home lock that will be perfect for you. There are many keyless locks on the market, but here are the top ones:
The Kwikset Kevo is a smart keyless door lock that can be opened with a physical or a virtual key. This lock is a Bluetooth-enabled device that sends eKeys to your smartphone. It is provided with multiple levels of encryption to upgrade your digital security. What's more, it is very easy to install.
August Smart Lock is a keyless lock that doesn't need WiFi connection to work and uses Everlock technology to close the door after you. This lock is connected to your smartphone via Bluetooth. It provides a guestbook and the log record. Moreover, you can always restrict the access authorization on your smartphone if it is stolen or lost. You need to log into the official site of the company and make the necessary changes.
Danalock Integrated Smartlock is an easily installed smart keyless device that uses Bluetooth technology for you to gain the quick access to your door. It can also be opened with a key if needed. It provides time-controlled access to your apartment or house and quick lock and unlock features.
With keyless home locks, you will never experience house lockout situations and will be totally secure in your dwelling. There is a big variety of keyless entry systems available on the market, but it is better to contact the locksmith company who specializes in keyless locks to choose the one that will suit all your security needs. Consider calling Panda Locksmiths in Chicago, IL today to have the best keyless entry system installed.