A smart lock is an electromechanical lock. It will lock or unlock a door when an authorized device sends instructions to do so through a wireless connection. When the authorization process recognizes the cryptographic key that has been sent, the lock executes the command that was initiated.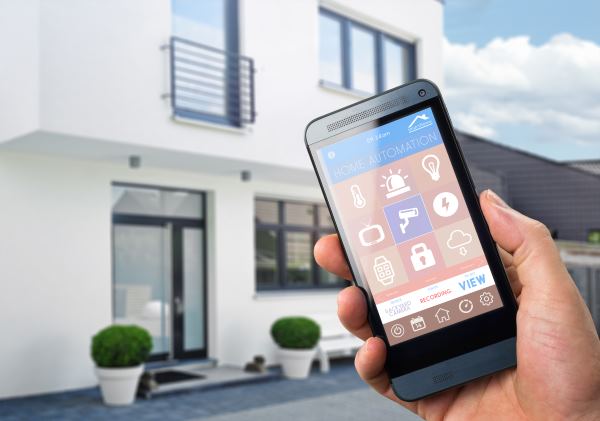 The actual locking and unlocking process is similar to what most doors already have equipped. For most doors, that makes it a simple, easy, and affordable way to upgrade home security.
Is a Smart Lock a Good Purchase?
Smart locks give homeowners better control over their security solutions. Biometric locks are part of many smart lock systems today, which means your fingerprint is what unlocks your door. Even if the lock doesn't have this technology, many smartphones do. That makes it much more difficult to access the interior of your home.
That's just the first reason to invest in smart locks. Here are 4 other reasons that are important to think about.
You can communicate with your locks. Most smart lock systems incorporate Bluetooth technologies, allowing you to unlock your door whenever you get into range of the lock.
You can create a PIN. This identification number gives you another method of opening your door. Instead of fumbling for a key in the dark, just punch your PIN into your mobile device and you have entry.
You can collect analytics. Smart locks collect usage data. Most systems will let you access a log of entries and exits. That allows you to verify everything from your teen's story about making it home on time to the allowed entry of an authorized contractor.
You can improve lock durability. Modern smart locks are one of the most durable security technologies that can be installed.
Is a Smart Lock Right for Your Home or Business?
There is one note of caution. If your current locks are sticking or giving you some form of trouble, a locksmith may need to repair the lock before upgrading to a smart lock.
Smart locks work best when there is smooth locking and unlocking action.
Technologies evolve, but many homes in Chicago have not updated their locks for 10-20 years. If you can't remember the last time your locks were updated, then call your preferred locksmith in Chicago today.
At Panda Locksmith, we take the security improvement of your home and business seriously. Contact us today to discuss what options might be right for you.