Chicago is a very big and highly congested city that makes living there quite challenging. Chicagoans always have much to do and don't have much time on it. Despite the fact that everything may be planned, an emergency situation can happen and ruin the whole day. In most cases, locksmith-related issues are the reasons people are forced to postpone doing some important things. Thus, you should keep in mind that a qualified locksmith can solve any lock or key related problem with the least waste of time and effort.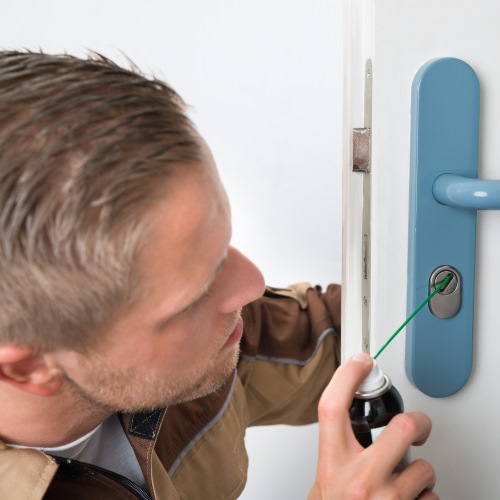 Panda Locksmith technicians in Chicago and its suburbs are always ready to provide any emergency locksmith service you may need. Due to extensive experience, our Panda locksmiths can tell about the most commonly performed locksmith services in Chicago and the surrounding areas. Let us talk about when the citizens of this big city usually require a locksmith to perform the service.
Most Frequently Requested Locksmith Services
Car lockout service is the most commonly performed service over Chicago. The thing is that being in a hurry and having some errands to run, you may remember that your keys are left inside the vehicle only when you close the door. It is a typical situation that happens to more that 100 people over the city. It takes a qualified locksmith provider like Panda Locksmith a little time to come and do the work for you.
Car keys replacement is the service our staff also do on a regular basis. It is very frequently requested when people are commuting to work. Chicagoans also have such problems in the evening when they are going home and discover that they don't have access to their cars. This service is mostly performed because you have your keys stolen or lost.
House lockout is an issue the citizens of Chicago face less frequently, but it is quite a common problem that is also worth mentioning. Usually, people happen to be locked out of the house in the morning when they leave for work or when they come back in the evening. Mostly, people forget some important documents and need the immediate access to their house or they come home and cannot find the key to open the front door.
Lock repair & replacement service is the next often requested kind of locksmith service according to Panda locksmith technicians. People mostly need to repair or replace car locks and office door locks. In fact, you use the car lock very often and it becomes worn down quickly. Moreover, Chicagoans usually prefer to replace locks in offices to enhance the level of security. Many people also request to repair their house locks, but they mostly do it when the key is stuck in the lock.
Security systems installation for commercial and residential needs is one commonly requested service Panda Locksmith technicians provide. Chicago citizens always want to improve the security of their business and residential property due to the considerably high burglary rate in the city. With the most advanced technology at their disposal, our staff is ready to set up the security system that will definitely meet all your needs.
Why Hire Only Trustworthy Locksmiths
No one can predict when an emergency situation will occur. You may be locked out of the house or your car, or need your office door lock replaced any time of day or night. There are situations you can handle by yourself, but some lock or key problems must be dealt with by the professional locksmith technician.
Sometimes it is better not to try to solve issues on your own because you may cause damage to your property. Moreover, it is essential to choose only reliable locksmiths. Consider hiring only the licensed locksmith to perform the service required. Panda Locksmiths are highly-qualified experts who are always ready to assist you with your lock or key issue in Chicago, Illinois.