Many are the times when we have received calls from frustrated people saying that their car key is in the ignition yet they have accidentally locked their car doors. It is not a condemnation for such a thing to happen and if this will be a consolation to you, then you need to know that one out of every ten people in Chicago usually experience a car lockout every morning.Therefore, you should not worry or panic when it happens. All you need to do is to give us a call and we will be there to assist you.
Fast, reliable and affordable locksmith services in Chicago
Panda Locksmiths have established a reputation of offering high quality and reliable auto locksmith services to the residents of Chicago and the suburbs of Illinois. We are aware of the frustrations that people go through when they lose or lock their car keys inside their vehicles. In order to make it easy for you, we have a professional team who will respond to your call at any time of the day.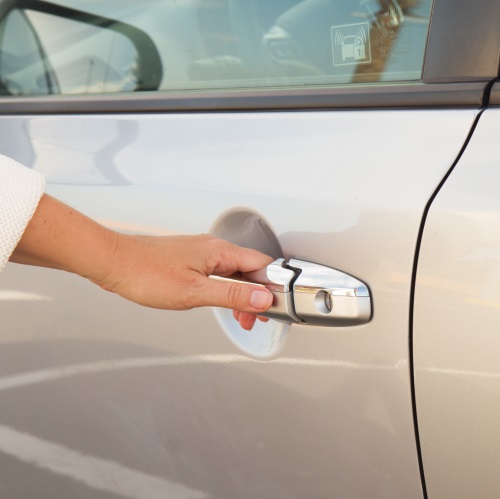 Therefore, never attempt to break into your car to get the keys when you have a lock out. We have highly skilled locksmiths who will use non intrusive techniques to open the car doors and get you back your key. All you have to do is to give us a call and it will be done
We deal with all types of vehicle lock systems
It will interest you to know that at Panda Locksmiths, we have the experience and the competency needed to handle any kind of vehicle lock mechanism. These include the sophisticated locks for high end luxury vehicles and sports cars. Our team of technicians is well versed with such technologies and it will be just a matter of minutes before they pop the door open.
Wide variety of services
The versatility we posses give us the ability to offer you with a wide variety of services. These include but are not limited to the following-:
Locksmith service for cars, trucks, motor cycles and vans
Replacement of broken car keys
Transponder key chip services
Changing of automotive locks
Key flashing services for all brand of vehicles.
Emergency services 24/7
No one ever knows when they can experience a car lockout! It might happen early in the morning when you want to beat the traffic and get to the office early enough or it may happen late in the evening after a tiring day when all you need is to get home and be with your loved ones. No matter the time, you now have the pleasure to call us and we will respond in the shortest time possible.
Mobile vans at strategic places around the area
We have emergency mobile vans stationed at strategic places and if you are ever in Chicago or the suburbs of Illinois, then it will take us less than twenty minutes to get to your location. Once you make the call, the nearest mobile van to you will be dispatched to your location immediately. With our emergency services, you will be back on the road on the shortest time possible.
Affordable rates – One thing you will admire about our car locksmiths services in Chicago is the fact that they are available at very affordable prices. As a matter of fact, we offer premium services at a price lower than the industry's standard rates. Go ahead and call us today if you have locked your car keys inside your vehicle or if you need any other automotive locksmith services.