It is common to get confused whenever you realize that you have locked your keys in the car. In a panic mode, many people will call their friends, spouses and mechanics asking them what to do in order to gain access to their cars.
All these could be in vain since they may be far away from you or they may also be in the dark about helping you to get back into your car. But this does not mean that you are doomed and you have no way of getting back to your car again.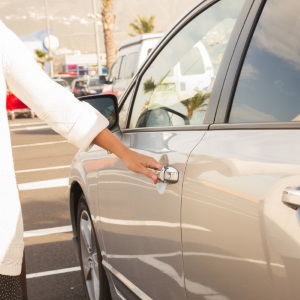 The best person to call whenever you lock your keys in the car is a professional locksmith. If you are ever faced with such a situation in Chicago or the suburbs of Illinois, then you need to call Panda Locksmiths. We offer a wide range of locksmith services including car lockout services and we will be able to help you no matter the time of the day. We have the tools, expertise and experience to solve any kind of lockout you may be faced with.
who to call when locked out of car
Being the leading locksmith company in Chicago, you can trust our services to be of the best quality at all times. Our lockout services encompasses a number of ways beginning with getting you access to your car before making a duplicate copy for your car. Suppose you had a spare key when you forgot with your key inside your car, you wouldn't have had any problems at all. We therefore make you a spare key on site so that you can have a way out the next time you have a lock out.
If, for instance, you had a lockout because you lost or misplaced your car keys, then we would make a replacement key as well as a spare copy to give you access to your car. We have the tools, equipment and the skills needed to work any key in just a matter of minutes. Our technicians have also acquired the necessary experience to work with all types of car keys including those of the most sophisticated sports cars. All you have to do is to simply give us a call and we will have a solution no matter the model of the car.
Emergency response at all times
Afraid of finding out that you locked your car keys inside your car in the middle of the night or early in the morning when you need to rush to work? Well, no need to panic. Simply pick up the phone and give us a call. At Panda Locksmiths, we understand the amount of frustration and worry that people undergo whenever they have a lockout and we don't desire the same for our clients.
This is the sole reason why we have emergency services at all times of the day. Our mobile response teams will be dispatched to your location the moment you call us. And since we have mobile vans placed in several location in around Chicago and the suburbs of Illinois, our response time is really fast.
Give us a call the next time you lock your key in your car and we will respond with speed to offer you with our high quality and unmatched car lockout services.