Many commercial and educational locations equip doors with a panic bar. These bars are extremely helpful in emergency situations.
If the building must be evacuated quickly, the panic bar engages the door mechanism to allow the lock to disengage. The door then opens outward, allowing an exit from the facility. From the outside, however, the door remains locked.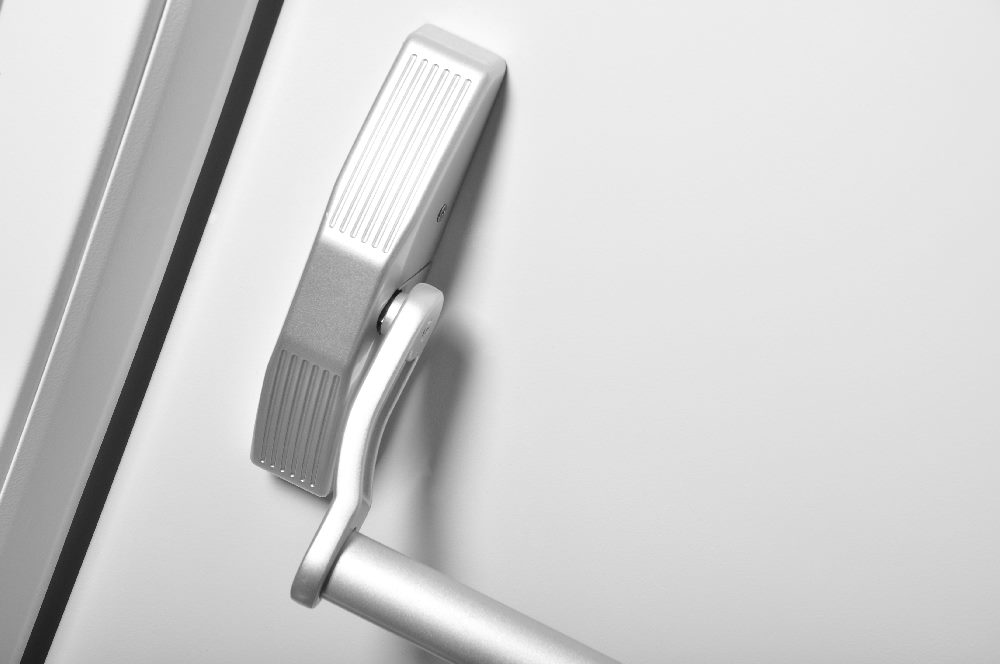 Why You Should Consider Panic Bars
The benefits of installing panic bars at your location become immediately apparent.
1. They improve safety. It only takes a slight contact to engage a panic bar. They bar stretches across the interior face of the door, allowing any body part to engage it. Children, individuals with disabilities – literally anyone can use a panic bar to open a door.
2. They are efficient. Panic bars are one of the easiest door mechanisms to operate.
3. They offer affordable convenience. The cost of installing a panic bar is similar to the cost of installing an appropriate security lock. They are cheaper than automatic doors and require minimal maintenance from your preferred Chicago locksmith.
4. They may carry an insurance discount. Many insurance policies offer discounts for properties which incorporate panic bars. The extent of that discount depends upon the provider. This is especially true for jurisdictions where panic bars are not required by the local building code.
5. They offer confidence. In this day and age, numerous emergencies can trigger a building evacuation. When people see a door with a panic bar, they know that they have a safe place for escape.
When to Install Panic Bars on Your Doors
At Panda Locksmith, our experts follow the published exit requirements for the city of Chicago. More than 80 laws are contained within this chapter.
Even if not required, you should speak with your preferred Commercial locksmith services provider in Chicago about the benefits of panic bars. It improves the safety profile of your building, while working to reduce the risks of a tragedy occurring.
Panic bars are often equipped with alarms to alert the building of a potential emergency.
Let our 30+ years of experience become your next best asset. Our team works with yours to maximize the security and safety of your building to ensure you receive the best experience possible.