Lock rekeying becomes an essential step when you need to change access to your house or business premises without changing the whole lock or purchasing a new set. Rekeying is simply the act of changing a lock so that it may be operated by a different key rather than the old one.
If you suspect that there are unauthorized persons who might have keys to you present lock but you wish not to buy a new lock, then all you have to do is to get a reputable and competent locksmith to come and rekey the lock for you so that you can use it with new keys.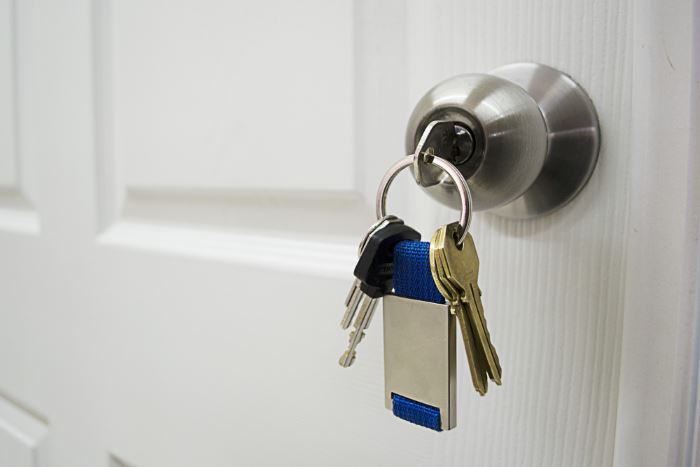 How rekeying is done
The process of rekeying is relatively simple. If you get a competent locksmith like Panda Locksmiths in Chicago, then it should take just couple of minutes to complete the whole process. The process entails changing the wafer configuration or the tumbler of the lock so that it may accept a new key and reject the old or thecurrent one.
When do you need to rekey your locks?
The main reason why you need to rekey your lock is to control access and be certain that there are no keys that can operate your lock in the wrong hands. There are a number of situations when this might be the case hence necessitating the need for rekey. Such situations include-:
Lost, stolen and unreturned keys – when you have lost your keys or it has been stolen from you or perhaps a tenant left your premises without returning the keys, then this can enable other people to gain access to your premises without your knowledge. The best course of action would be to rekey the locks so that you lock out any other person who might have access using the old key.
When you move to a new home – It may be important for you to rekey when you move to a new home or new premises. This is because you are not aware of the number of people who might already be having keys to the current house. Failing to rekey might only create a security breach in your new home and risk the safety of the contents therein.
Enhance your home security – It is a good practice to rekey regularly just to be certain that you control those who can have access to your house. Burglars have become more sophisticated and they may tempt to gain access to your premises by using improvised keys and the best way to keep them at bay is to constantly rekey your locks.
Rekeying in Chicago
Panda Locksmiths have been offering quality locksmith services to the residents and business in Chicago and the suburbs of Illinois. We have qualified and experienced locksmiths who are able to take care of all your locksmith needs including rekeying services. If it has been your desire to find a reputable company that will adequately take care of all your locksmith needs, then we are humbled to inform you that your search just came to an end.
Still wondering why we present the best rekeying services for you in Chicago? Well, these are some of the benefits you will have by letting us take care of all your locksmith needs such as rekeying services:
High quality services at affordable prices
Professionally trained locksmiths
We are an accredited BBB Locksmith Business
Quick and reliable services including 24/7 emergency services
We are a certified Mul-T-Lock Dealer in Chicago.
Allow Panda Locksmiths the pleasure of offering you with high quality rekeying services in Chicago and the suburbs of Illinois and you will enjoy the joy that comes with working with experts who have your interests at heart.