Burglars are always trying to find an easy target and check very simple things to know whether the owner of the house is at home and can prevent them from getting in. The thing is that most of the people are working during the day and are not able to find out about the presence of housebreakers.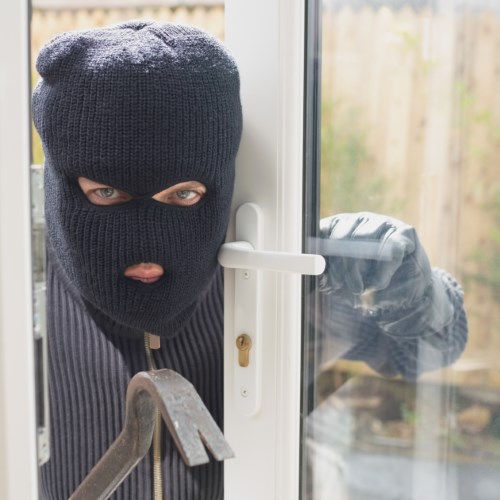 There are clear signs that show that you're away, and burglars never lose a chance to break at the time of your absence. In most cases, your inattentiveness may lead to your house being robbed. It doesn't really matter whether you are at work or having a vacation, you should protect you home from burglars in the best way possible. Panda Locksmiths in Chicago, IL always provide assistance after break-ins and can tell what kind of house owner's behavior may lead to an unwarranted intrusion. Our locksmiths will explain how people "invite" a burglar into their dwellings.
What Informs Burglars that You Are Out?
Doors and windows left unlocked – According to statistics, 15% of burglars enter through the open doors and windows. You may be in a hurry and forget to close your front door or one of the windows. Burglars will definitely notice that. What's more, if you became a victim of the property crime, you need to change your locks immediately. Call your locksmiths to have your front door lock replaced and all your other residential security needs covered.
Full trash bins and newspapers piled up – People tend to put out full trash bins before the garbage day if they are going to be away. What's more, papers left in front of your main entrance is one more sign that you are having a vacation. It is better to ask your neighbor or a friend to take your bins out and put a hold on your delivery service to avoid informing strangers that nobody is home for some time.
The absence of outside lighting – If your yard and garden are poorly lighted, you can easily become the next victim of burglars. The thing is that thanks to outdoor lights, burglars will not be able to break into a house unnoticed. Thus, Panda Locksmith staff recommend installing the outdoor lighting as a part of a security system. It will definitely make your residence more secure.
The garage door opened – If your garage is opened and there is no car in it, burglars will be informed that there is nobody at home, and they can sneak into your house not being afraid to be caught. It doesn't matter if your car is in the garage or outside. Always close your garage door. Have a good garage door installed to prevent any thief from getting into your residential when you are missing.
The postbox is full – It is essential to check your letterbox every morning before you leave for work and ask your friend or neighbor to do it for you while you are away. If you have a letterbox in the front door, it increases the chance of being robbed as there is a possibility that a burglar can push some tools through the flap to open the door from inside. It is better to use a free-standing post box.
Showing off on social media – Nowadays it becomes more and more popular to post about the most important events on Facebook or other social networks. You should remember that you help burglars in search of the next victim by sharing the information about your expensive belongings or having a vacation abroad. Update your status or share some photos when you are already at home.
Don't Leave your Home Security to Chance
Sometimes it turns out that people "help" intruders to break into their houses by forgetting to take some preventative measures. Take into account some useful pieces of advice Panda Locksmiths offer to avoid break-ins, especially if you live in a big city like Chicago. What's more, consider doing these things before you leave your home to reduce the chance of being robbed while you are away. However, if you have been burglarized, don't hesitate to contact us and have new precautions put into effect immediately.