All business owners want to protect their commercial belongings in the best way possible. It's not only security systems and high-quality locks that are designed to make any business premises safe. If you are dealing with large sums of money on a daily basis, you are in urgent need of good safes and cash boxes.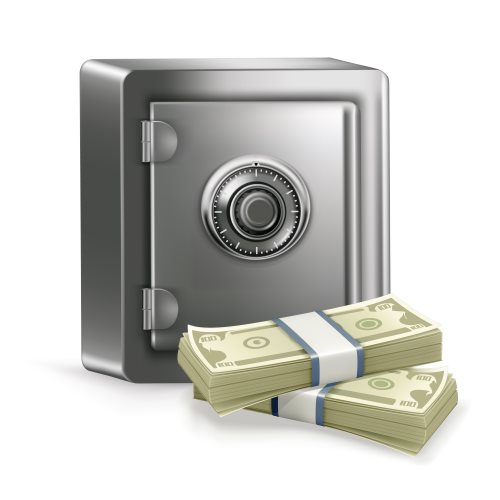 A high-quality safe is always a valuable investment to your business. It will be useful to install one even if your shop or another commercial property is not big. You can always choose between safes and cash boxes. However, sometimes, people prefer to have both. In any case, you need a good piece of advice to have the best commercial safe set up in your office. Panda Locksmith company in Chicago, IL will help you choose the right safe that will cover all your commercial security needs.
Determine what Safe You Need
It is essential to consider the following requirements in order to opt for a right safe:
what things you want to protect: cash, documents, digital data, etc;
type of protection you need (burglary or fire resistant safe). The thing is that burglary safes are not good against the heat and vice versa;
safe locking method required (mechanical combination locks, digital electronic locks, key locks).
Our friendly members of staff will advise on all types of safes available, and you will decide which one is suitable for your office. There are several safes you can take into account while considering buying one:
fire and security safes;
mailbox drop safes;
deposit slot safes;
drop drawer safes;
standard safes.
For further information, you can contact our locksmith technicians in Chicago. We will be glad to tell about any kind of safe you choose and set it up for you. The thing is that when it comes to security, it is better to choose people who you want to hire in a very deliberate way. In big cities like Chicago, there are many fake locksmiths who provide poor service, and working with them possess a potential threat to the security of your business property. Thus, you need real professionals to do the work for you and avoid a locksmith scam.
Panda Locksmith company has a large choice of commercial safes for sale that are designed to be durable and protect your valuables in the best way possible. All our locksmith technicians are highly trained specialists who install safes on a regular basis.
Cash Boxes for Sale in Chicago
It is not necessary to have safes in your office. If you don't need to have one, you can always opt for a good cash box and have your money safe with you. Such cash boxes can help you secure and manage cash at your place before it comes to a bank or any other establishment.
Cash boxes come in different sizes, and you will be definitely able to choose the one you need. Our company works with the best manufacturers, and we will provide you with the cash box that will cover all your requirements.
Contact Reliable Locksmiths to Have You Safe Installed
There are many types of safes available on the market today, and, in most cases, people don't know which one to choose. We have a perfect solution for you. Panda Locksmith in Chicago, Illinois is always ready to offer a full range of commercial services including safe installation and unlocking services. We can always upgrade your existing safes or install the modern safes and provide a good cash box if needed. Our locksmiths will come to your place and discuss your needs for you to know what safe is perfect for your business premises.