Nowadays more and more people opt to store their valuable items in safes. Due to the rapid development of security technology, you can have your specific security needs completely met by using a high quality safe. Considering the fact that it is not an easy thing to choose the right safe, there are six tips that can be very useful for you.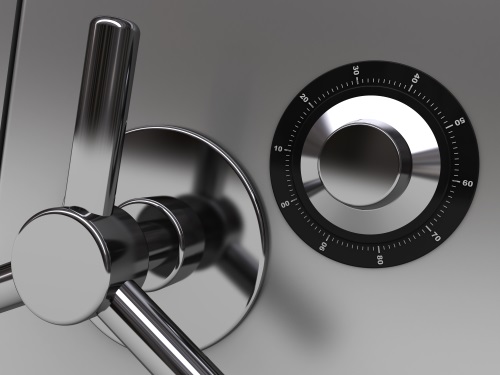 The Purpose of Your Safe
Before buying a home safe, you should think about what kinds of items are to be kept in it. You may want to protect some jewelry, important papers or some media. There is a big variety of safes suitable for different purposes. The most widely spread ones are luxury safes, gun safes, and data safes. In case you are not completely sure about the purpose of your safe, you can always get professional advice from Panda Locksmith that is ready to help you make the best decision possible.
The Safe Size you Need
Definitely, in order to determine the size of the safe needed, you should consider the things you are about to store in it. Don't forget to leave some free space for additions to be made in the future. As soon as you do it, you will understand how big your safe has to be. A standard home safe is usually around 10 inches deep by 10 inches wide by 8 inches high. However, you are always free to choose a safe size you want.
The Right Place to Install a Safe
A safe is a very important thing in the house; thus, the place to install it must be chosen very carefully. Think about what you are going to keep in it and how often you may need it. A safe to store jewelry should be located in the bedroom or office while a gun safe can be installed in the basement. What's more, it is also very convenient to install a wall or an infloor safe to keep your belongings protected.
Safety Ratings Required
It is extremely important to decide from what threads you are trying to protect your possessions. Consider the fire rating and the cash rating of the safe. The first concept means the ability to withstand fire and the second one shows resistance to burglary. Mind the fact that the fire rating and the cash rating are not related. Being made of thin gauge metal, fireproof safes are not good for burglar resistance. Contact Panda Locksmith to know what type of safe can serve you the best.
Choosing Locking Mechanisms
A safe is usually thought to be opened with a key. However, thanks to technological development, there are other locking mechanisms available. Thus, it is a better idea to choose a digital or a combination lock rather than the keyed one. Typically, people lose safe keys or just cannot find them in a state of panic. Combinations are not hard to remember and you may write them down if needed. What's more, the best home safes are equipped with key access as a backup plan.
Choosing the Right Model
Having determined the purpose of your safe, its size, the place to install it, the combination of features and the lock needed, you should opt for the right safe model. It would be very good to do some research on safe manufacturers and the most commonly used models. After reading a model description and the reviews posted by the current owners of the safe you want to buy, you will be able to choose the one that is the best for you.
Despite the fact that safe installation is a very popular and convenient way to make your valuable possessions well-protected, not many people can choose a really good safe model by themselves. If you are not sure what safe to buy, you can always rely on Panda Locksmith in Chicago. Our experienced staff will definitely help to choose the right home safe and provide you with the solution that will satisfy all your security needs.