One of the unique features that comes with a Medeco lock replacement is the carded program that comes with this brand. When you purchase an authentic Medeco lock, then you receive an added level of security against unauthorized key duplication additional to a lock that is so hard to pick.
Only an individual with an authorized card can obtain a duplicate key for your new Medeco lock.
There are three different authorizations that are available with the Medeco carded program right now.
The Master Key Registry Card is issued for a specific cylinder or group of cylinders that can be operated by a change key and an additional master key.
The Blind Code Card offers a specific key combination for when an additional cylinder or key may be required.
The Name Authorization Card includes the Blind Code Card information, along with the individual's name, to create a unique identity protection option.
Medeco will also issue a form called the "MK-120G" so additional cards or authorization changes can be made for the cards that may have already been issued for a key, cylinder, or group.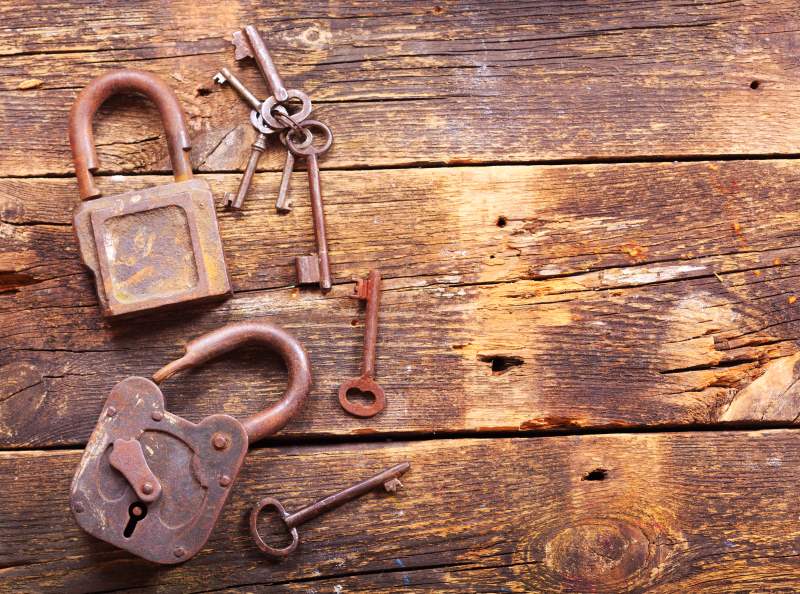 Why Is the Medeco Lock Replacement Program So Effective?
An authorized Medeco locksmith is not allowed to issue a duplicate or replacement key without the presentation of a card from the carded program.
The key control system from Medeco is patented, which makes it almost impossible for a non-authorized locksmith to produce a duplicate key without permission. Only a Medeco authorized locksmith has the equipment necessary to duplicate keys and every transaction that is allowed must be recorded and verified.
Restricted keys may require you to visit a specific locksmith to have the verification process completed.
What Happens If I Lose My Medeco Card?
There are times when the Master Key Registry Card, Blind Code Card, or Name Authorization Card can be misplaced, lost, or even destroyed. In rare instances, some customers may not have received an authorization card with their Medeco lock installation order. In these circumstances, a Release and Indemnity Agreement must be completed and then returned to Medeco.
The form must be notarized and mailed to Medeco. Locksmiths cannot accept this agreement and it cannot be faxed to the organization. Original signatures are required and all pages of the agreement must be sent, along with an actual Medeco key that can be decoded or taken to an authorized locksmith for decoding.
If you do not have an access key for a Medeco lock, then no authorization card will be processed. There is no limit to the number of cards that can be requested with the agreement.
Some Master Key requests may require additional information, such as proof of authorization, to have cards issued. This may include a copy of a bill of sale, a contract for buildings, or similar documents that prove the authorization to have a card issued is valid.
Panda Locksmith can help to make the Medeco lock replacement and key replacement process as simple as possible without compromising your security. Contact your local Chicago locksmith today if you need assistance with your Medeco lock in any way.