There are some cases when you may attempt to turn the key inside your door lock or car ignition only to realize that you have one half in your hand and the other half remaining in the lock cylinder! Well, you just broke your key and the remaining bit inside the cylinder will have to be extracted if you want to use that lock again.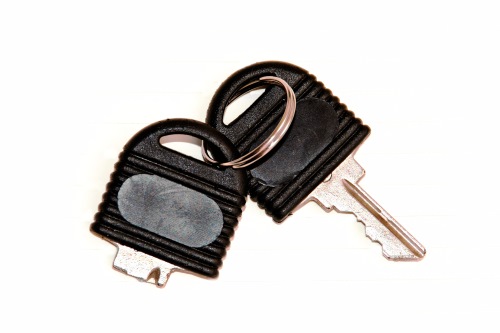 Depending on the length and depth of the breakage, you may be tempted to extract the key by yourself. Unless you are absolutely certain on how to go about it, we strongly advise to desist from making such an attempt and instead call us for our broken key extraction services.
Panda Locksmiths is a reputable locksmith company that has been serving the residents of Chicago as well as the suburbs of Illinois for the last three decades. We have all the tools, skills and experience to professionally extract any kind of broken keys. Therefore, the next time you realize that you have a broken key, simply give us a call and we will be there to assist you.
How it works
At Panda Locksmiths, we have a number of tools and techniques that we use to extract any type of broken keys either in car ignition or on door locks. We are also lucky to have some of the most skilful locksmiths in the entire region as part of our team hence our competency will never be in doubt. The following are some of the tools and techniques that we use whenever you call us for broken key extraction services-:
Use of a coat wire – the use of a coat wire is one of the simplest techniques we employ in most of the cases. It is easy and fast and depending on the extent of penetration, it will take us just a couple of minutes to remove the key from the lock cylinder.
Use of mini hacksaw – a mini hacksaw is ideal for extracting keys from car ignition and certain types of locks except for the deadbolt locks. We have different kinds of mini hacksaws that are also suitable for different kinds of broken key extractions.
Use of Spray Lubes – Spray lubes works wonders as far as broken key extraction is concerned. We have high quality lubes that will make the process shorter, simpler and more effective. One advantage of using spray lubes is that it is non intrusive hence has very little chances of causing any form of destruction to the locks.
Other key extraction tools – being professionals who have been in the field for a while, we also have our specially designed broken key extraction tools that we resort to should the need arise. Therefore, feel free and comfortable to get in touch with us if you ever need to extract any kind of broken key from any lock type.
After extraction what next?
Our role does not end once we remove the broken key from the cylinder. You will need a replacement for the broken key. For the door keys, we will be able to offer a duplicate of the broken key or we can offer you with rekey services (in Chicago city) so that you get a new copy and its duplicate to replace the broken one. This will be done on-site and within a very short period of time.
In the case of ignition keys, we are able to make for you a replacement also on-site so that you are not locked out of your vehicle. We can also reprogram transponder chips as well as other keyless car access systems.
Therefore, never panic again the next time you have a broken key that needs to be extracted. All you have to do is to give us a call and we will be on the way to come and help you out.