Smart doorbells are connected to your home's internet connection. It activates when you have a visitor who presses the button on the product. Some models have motion sensors that activate the unit.
Once activated, you can use an app to see who is at the door with a smart doorbell that is equipped with a camera. Some doorbells allow you to talk with whomever is visiting you. Your Residential Chicago locksmith can even install a smart doorbell that will allow you to open the door remotely.
One of the first smart doorbells was the Ring Video Doorbell. It was introduced by James Siminoff in 2012. Since then, some amazing innovations have occurred to further protect your privacy.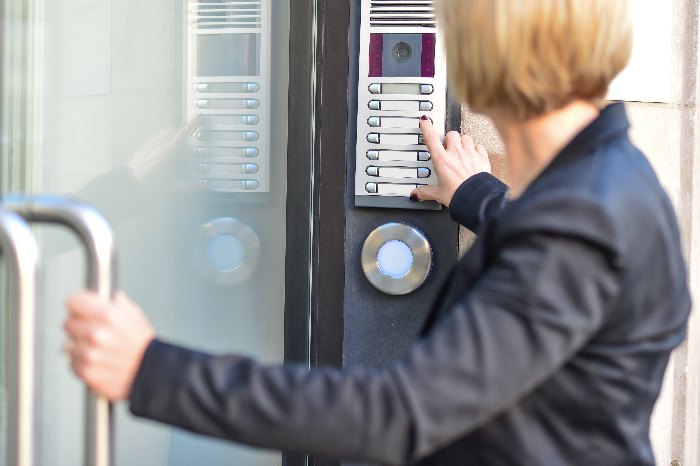 Our 5 Best Smart Doorbells at Panda Locksmith
1. Samsung SmartCam
This high-definition video doorbell offers 3 interchangeable faceplates. It comes equipped with a power stabilizer and an extension kit allows for it to be installed in virtually any situation. Numerous features are included, such as face recognition, abnormal sound detection, and more. Once installed by a locksmith in Chicago, you can greet people at your door, even if you're not home.
2. August Doorbell Cam Pro
This smart doorbell is designed to replace your existing wired doorbell. It offers a trademarked feature called "HindSight," providing video capture before a person even arrives at your front door. Instant alerts allow you to see who is coming. It offers full-color HD video, even at night, thanks to an included floodlight on the product.
3. Greet Smart Doorbell
If you're on a tighter budget, then this smart doorbell is a solid option to consider. It features two-way communication and still allows you to see who is visiting. Motion detection is included and will send an alert to your smartphone. You can also record a brief message to play for people who ring the doorbell, but you can't talk to them at the moment.
4. Ring Doorbell Pro
With HD recording and Alexa compatibility, there are a plethora of features that you'll love with this smart doorbell. Night vision, cloud recording, and automatic motion sensing are included. There are 4 interchangeable faceplates that let you pair the look of the doorbell with your home's style as well.
5. SkyBell HD
This Wi-Fi smart doorbell provides a tremendous amount of video storage for you. It is water-resistant and can handle extreme temperatures, down to -40F or up to 149F. A backup battery provides you with a layer of security even if you lose power. The camera even includes a 5x zoom with HD recording.
Should You Have a Smart Doorbell for Your Home?
If you live in Chicago, then at Panda Locksmith, we highly recommend using a smart doorbell. This technology complements many security systems and will take the uncertainty out of an unexpected knock at the door.
Your preferred locksmith in Chicago can help you install one of the top smart doorbells or you can choose to install many of these on your own.
One thing is for certain: better security with a smart doorbell can provide you with a greater peace of mind.