If you are thinking about an upgrade to the security system for your business, or you want to install a brand-new system, then here are the best options which are available right now.
Best Commercial Security Systems
1. ADT
This security system provider offers you a customized equipment experience. You can add numerous items to your primary alarm, from audio and video protection to motion detectors. They provide 24/7 monitoring of their system, which allows you to see the live video through their app.
2. Frontpoint
Their system notifies you of any alarm notification through their app. They also provide you with keychain remotes and panic buttons which ensure you can have a fast response when needed. There are no broadband or landline options, which makes it a suitable system if you're renting your space.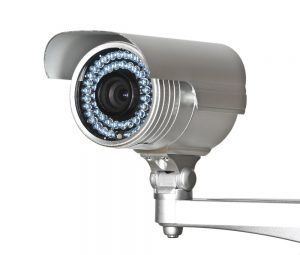 3. Vivint
This security provider is one of the few that does not require an activation fee as part of the installation process. You can incorporate multiple cameras into the system to cover the interior and exterior of your business to be fully protected. There is an additional monitoring fee for the premium cameras added to the system. If you choose the smart door locks, that's an additional fee as well. Smart door lock is a great way to ensure your business security. check out those top 10 smart locks in 2018 for you business
4. SafeMart
You'll be doing the installation work with this commercial security system, but it is a way to save some cash if you're just getting started. You can relocate your system when you move with its design too, which protects your investment and reduces negotiation issues with your landlord. There are automation characteristics available with this option also, making it an affordable all-in-one system.
5. CPI Security Systems
With the standard security package, you receive up to 20 pre-wired contact or seven door and window sensors to protect your business. Audio and video certification of an emergency is available with its high-speed cellular communications. You can see and manage everything that is happening by logging into the system app from wherever you have a data connection. You can also choose to upgrade to a smart system for added benefits.
Make sure to check Panda Locksmith Security Camera Systems to maximize your business security.
Which System Works Best for Your Business?
Every Chicagoland business has unique needs which must be met. If you have any questions about system installation, the professionals at Panda Locksmith are standing by to provide the answers you need. Choose the system which best meets your needs today, then enjoy a safer tomorrow.