What Is Business Safeguarding?
Business safeguarding is the practice of protecting a business's assets, customers, and employees from potential threats. This includes everything from physical security measures such as locks and alarms to cyber security measures such as firewalls and encryption. Businesses need to invest in commercial locksmiths to ensure their security systems are up to date and effective.
As a professional locksmith, I have seen firsthand the importance of business safeguarding. It is essential for businesses to invest in reliable security systems to protect their premises, employees, and customers.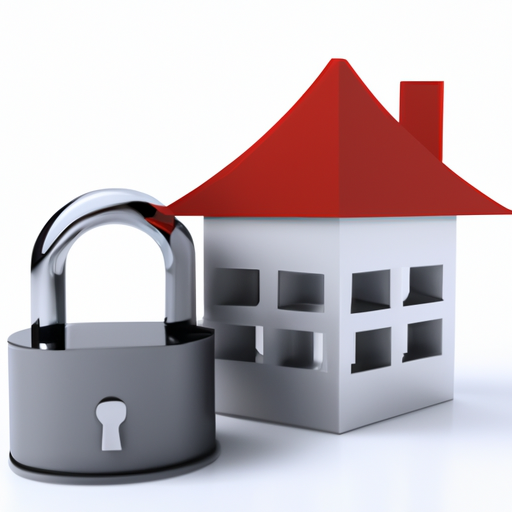 How Commercial Locksmiths Can Help Safeguard Businesses
Commercial locksmiths provide a variety of services to businesses, from lock installation and repair to the installation of advanced security systems. High-quality lock systems can provide an extra layer of security for businesses, as they are designed to be more difficult to pick or bypass.
Advanced security measures such as CCTV systems, access control systems, and keyless entry systems can also be installed by commercial locksmiths. These systems can help businesses monitor their premises and restrict access to certain areas.
In addition to physical security measures, commercial locksmiths can also provide advice on cyber security measures such as firewalls and encryption. Cyber security is becoming increasingly important as more businesses move their operations online.
How to Choose the Right Commercial Locksmith
When choosing a commercial locksmith, it is important to ensure they have the necessary qualifications and experience. Professional locksmiths should be certified by the Associated Locksmiths of America (ALOA) and have a valid license. They should also have experience in the type of security systems you are looking to install.
When looking for a professional locksmith, it is also important to check for reviews and references. This will give you an idea of the quality of their work and their customer service. It is also a good idea to ask for a quote before hiring a locksmith, so you can compare prices and services.
Understanding the Trade-offs
Using a commercial locksmith can be expensive, as there are costs associated with installing and maintaining security systems. However, the financial cost is often outweighed by the benefits of having a secure business premises.
There can also be challenges associated with using commercial locksmiths, such as finding a reliable and experienced locksmith. However, these challenges can be minimized by doing research and taking the time to find the right locksmith for your business.
When considering the pros and cons of using commercial locksmiths, it is important to weigh the financial costs against the potential benefits. Investing in a reliable security system can help safeguard your business from potential threats and give you peace of mind.
At the end of the day, businesses need to invest in reliable security systems to protect their premises, employees, and customers. Commercial locksmiths can provide the services and expertise needed to ensure businesses are adequately safeguarded. By taking the time to research and compare locksmiths, businesses can find the right professional for their needs.